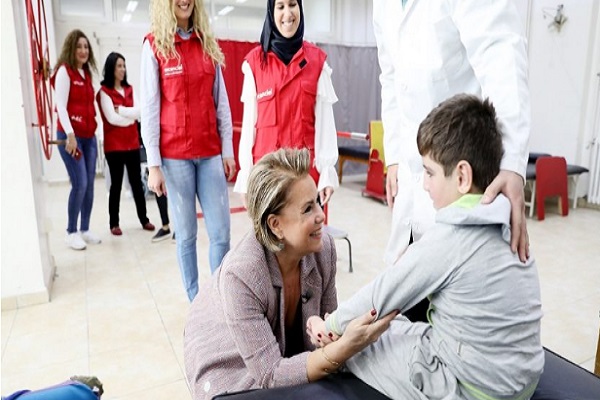 Credit: © Cour grand-ducale / Sophie Margue
The second day of Her Royal Highness the Grand Duches's humanitarian visit to Lebanon yesterday saw the Luxembourg monarch visit the NGO "arcenciel" as well as a refugee camp and Caritas safehouse.
In the framework of her "Stand Speak Rise Up" forum" aimed at combatting sexual violence, taking place in Luxembourg in March 2019, HRH the Grand Duchess undertook a humanitarian visit to Lebanon from 28-31 October 2018.
Yesterday's agenda began at the Taanayel centre of the Lebanese NGO "arcenciel", where HRH the Grand Duchess of Luxembourg visited the association's sheltered workshop, inclusive daycare and financial management courses for women. HRH then visited a refugee camp near Bar Elias where she met with beneficiaries of the training and micro-financing by "arcenciel". She then distributed food kits.
On the afternoon of the second day, the Grand Duchess finally visited the Caritas Safehouse in Reyfoun to learn about their work in protecting and assisting victims of sexual violence.