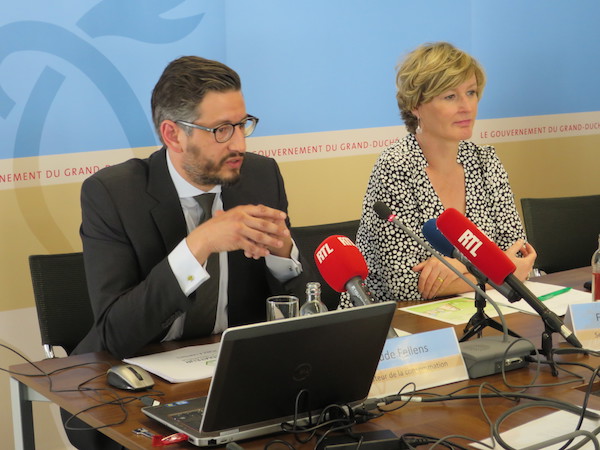 Over its first six months of operations, the National Service of the Consumer Ombudsman (SNMC) received 171 applications for out of court mediation services for disputes arising from consumer contracts, with rulings delivered on 57 of those that were adjudged to be under his jurisdiction.
Created in November 2016, the service has so far closed 26 mediations with an agreement reached between the parties. The average amount involved was €8,013. Of the 57 cases under the ombudsman's jurisdiction, two related to insurance, nine to automobiles and 23 to the construction industry.
Processing and mediation on other files is still ongoing.
For the remainder of the applications, 89 were requests for information and 19 requests could not be processed because they were outside the scope of the service. These were transferred to the competent authority. Six applications were declared inadmissible.
Speaking to the press on Friday last, state secretary for economic affairs, Francine Closener welcomed the positive start.
"After six months, the first intermediate report of the National Service of the Consumer Ombudsman is promising. The results show that this friendly and discrete process presents a real added value in the management of conflicts and constitutes a real alternative to a judicial procedure which is likely to be long and costly", she said.
Uniquely in Europe, Luxembourg companies can also contact the Consumer Ombudsman. The SNMC has published a brochure designed to support companies in the search of an amicable solution in case of disputes with a client.
The consumer ombudsman, Claude Fellens, said, "To the extent that the mediation agreement meets the interests of both parties, the client of a company will have a sense of satisfaction, which in an environment of increased competition can have an important influence on the entrepreneurial success of any organisation because this mode of dispute resolution restores mutual trust between the parties in all discretion".
Image: Ombudsman Claude Fellens, with Secretary Francine Closener on Friday last. Photo supplied