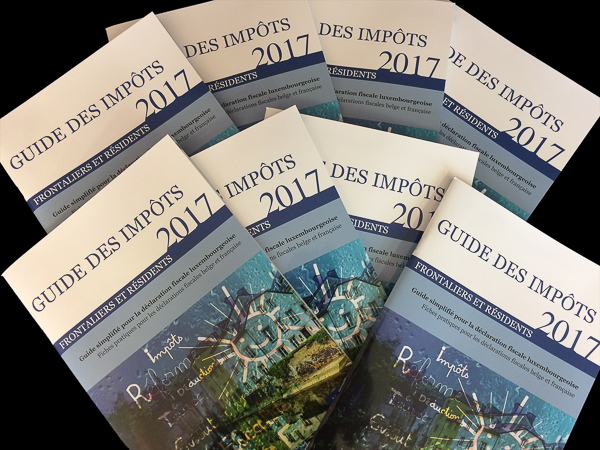 The 2017 Tax Guide has been published for tax-payers who are resident and non-resident in Luxembourg who may need guidance filling in their Luxembourg, French and Belgian tax declarations.
The 84-page document was prepared in collaboration with Philippe Graces, a specialist in Luxembourg taxation for resident and border taxpayers.
Aiming to clearly and concisely explain the code, illustrated by tables and examples, the guide hopes to answer the main questions concerning taxpayer obligations, declarations, deductions, and more. An entire chapter is dedicated to the tax reform that came into force on 1 January 2017.
There are several free distributions of the guide coming up, on 9 March from 06:00 to 09:00 in front of Luxembourg-Ville Station, and on 10 March from 11:30 to 13:30 at the Auchan Shopping Centre in Kirchberg.
The information is also available on the dedicated website: www.guidedesimpots.lu, from which you can download a PDF or order a hard copy.