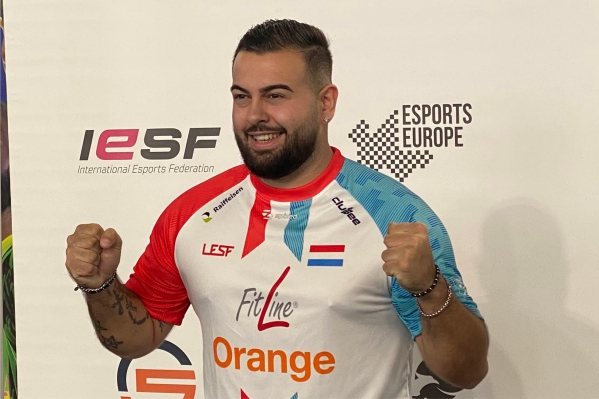 Daniel "Diffside45" Araujo; Credit: LESF
The Luxembourg Esports Federation (LESF) has announced that one of its athletes, Daniel "Diffside45" Araujo, will compete at the European Esports Federation (EEF) European Championship Finals in eFootball from Wednesday 7 to Saturday 10 September 2022 in Podgorica, Montenegro.
This event also works as a qualification event for the World Championship later this year in Bali, Indonesia.
Daniel, who is part of the LESF national squad, was selected to represent Luxembourg in the European Championship following his fifth place ranking at the International Esports Federation (IESF) World Championships 2021 in Eilat, Israel. He will compete in the group stage against players from Portugal, Croatia, Turkey and Montenegro.
"Despite being in a very strong group, I'm confident making it into the playoffs and having a good result", said Daniel when asked about his goals.
Daniel's matches can be viewed live on twitch via the official channel of the European Esports Federation.
The LESF is an internationally recognised non-profit organisation founded in June 2020 with the aim of promoting esports as well as federating esports stakeholders and representing their collective interests in the Grand Duchy.