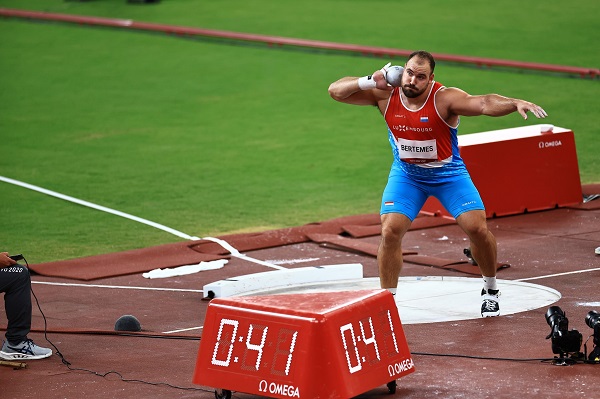 Bob Bartemes; Credit: COSL
Luxembourg athlete Bob Bartemes fell short in qualifying for Tokyo Olympics men's shot put final on Thursday.
The 28-year-old Luxembourger ranked 11th in the qualifying event (Group B), unwinding a 20.16m throw, on Tuesday.
Bob Bertemes' personal best and national record of 22.22m (2015 European Indoor Championships) would have taken him through to the finals, but he came up short.
Team USA shot putter Ryan Crouser came first in the qualifications, with a throw of 22.05m.
Bob Bartemes is one of twelve athletes representing Luxembourg at the Tokyo 2020 Olympic Games.