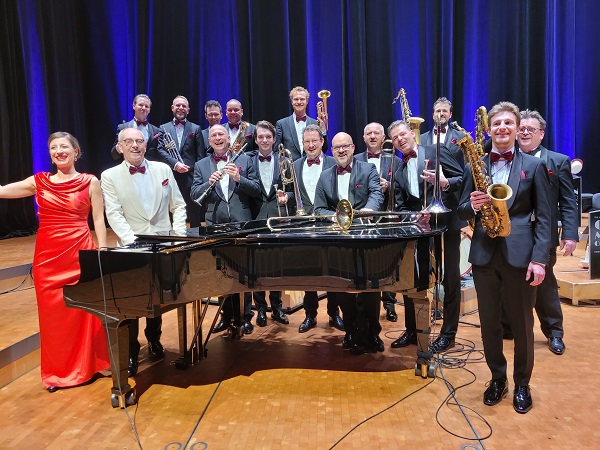 Credit: Glenn Miller Orchestra
The Glenn Miller Orchestra, an American swing dance band conducted by Wil Salden, will perform at the Conservatoire in Luxembourg-Hollerich on Thursday 20 October 2023.
In its more than 35 years of music-making and a total of over 5,000 concerts, the Glenn Miller Orchestra will come to Luxembourg with its "Best Of" programme. The audience in the capital's Conservatoire is invited to a musical journey back to the "good old days" of swing music.
The big band cast and the vocal group The Moonlight Serenaders will perform tunes such as "In The Mood", "Pennsylvania 6-5000", "Moonlight Serenade" and many others.
Tickets are available from LuxembourgTicket via tel.: 470-8951 or online at www.luxembourg-ticket.lu. More information is available at http://www.conservatoire.lu/?events=the-world-famous-glenn-miller-orchestra and on the Kultopolis website.