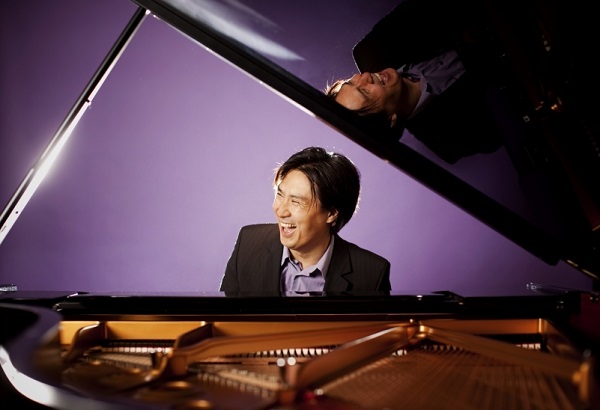 Pianist Hyung-ki Joo; Credit: Julia Wesely
The Orchestre National des Jeunes du Luxembourg (Luxembourg's National Youth Orchestra) are in residence at the Kulturhaus Miersch this month and have announced a workshop on little known facts about the Grand Piano and a concert starring the soloist Hyung-ki Joo on the piano.

The workshop directed by Stefan Knüpfer, known from the film Pianomania, will teach attendees why the grand piano is one of the most sensitive musical instruments and why it is far more fragile than a violin. It will discuss why the pianist's seat is the most thankless on stage. It will show how a grand piano can take on a completely different character in just a few simple steps. Lastly, it will demonstrate why the pitch of an orchestra can quickly become a nightmare for a grand piano and elucidate the essential quality for the survival of a pianist. It is a workshop in German and/or English with free entry, offering the opportunity to make a donation. This workshop will take place at the Kulturhaus Miersch on Wednesday 12 April 2023 at 19:00.

The young musicians of the ONJ, under the direction of Pit Brosius, will entertain the public with their soloist Hyung-ki Joo, known thanks to the duo Igudesman & Joo. This concert will have a varied programme combining light music and a traditional orchestral repertoire. It will take place on Saturday 15 April 2023, at 20:00, also at the Kulturhaus Miersch.
Programme:
Joseph Haydn: Finale de la Symphonie n°60 « Il Distratto »
Manuel de Falla: El sombrero de tres picos (Suite 1)
Maurice Ravel: Concerto de piano en sol majeur
Dmitri Shostakovich: Concerto de piano n°2
Hyung-ki Joo: Chandeliers
Sergei Rachmaninoff/Eric Carmen arr. Joo: Rachmaninoff by Himself
Hyung-ki Joo: You Just Have to Laugh
Leonard Bernstein: Candide Overture (Royal National Theatre Version for full orchestra)
Tickets cost €30 (€15 for students) from www.luxembourg-ticket.lu
For further details, see https://www.kulturhaus.lu/de/agenda/kalenner/onj-brosius-joo/44/eid,2573/onj-brosius-joo.html