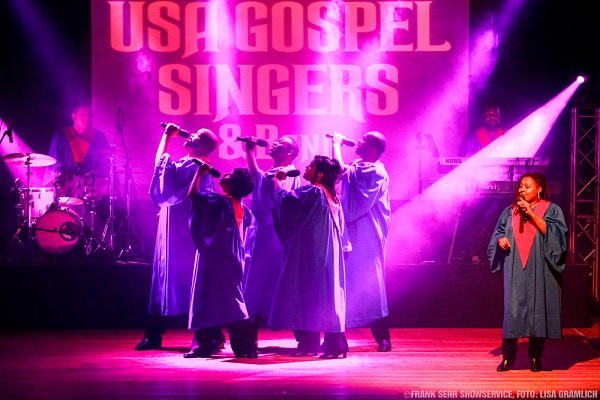 The Original USA Gospel Singers in 2014; Credit: Frank Serr Showservice
Kultopolis has announced that the Original USA Gospel Singers & Band will be performing at Trifolion Echternach (2 Porte St Willibrord, 6486 Echternach) on Tuesday 17 December 2019 at 20:00.
With over 20 years of tour experience, this African-American gospel group with its live band and big light and stage show aims to embody the original feeling of black gospel culture and tells its story. The ensemble consists of selected top singers, soloists and musicians, who in a two-hour programme attempt to offer everything that makes gospel so beautiful: emotional, religiosity and pure joie de vivre.
The goal of any performance of the Original USA Gospel Singers is to bring people closer to each other through the immense, spiritual power of each song. As such, an important part of every show is the active participation of the audience.
Ticket prices start from €38 and tickets are available in advance in all known ticket sales or online at www.kultopolis.com and www.luxembourg-ticket.lu. These can also be purchased via the Ticket Hotline: 470-8951.