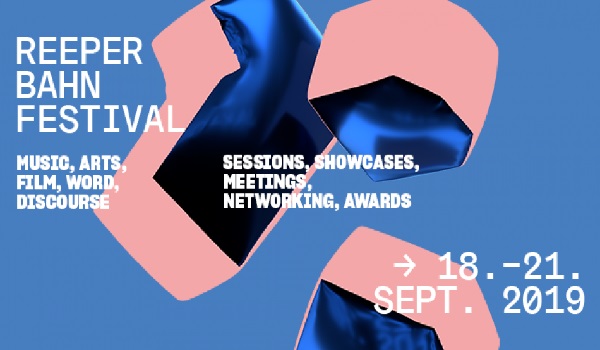 This year's edition of the Reeperbahn Festival in Hamburg, Germany will feature, for the very first time, five bands from Luxembourg, who will be performing every day of the festival, from 18 to 21 September 2019.
First up, the Excite exchange programme will present Bartleby Delicate, the DIY singer-songwriter project of Luxembourgish musician Georges Goerens, who will play on the opening night of the festival, on Wednesday 18 September, from 21:30 to 22:00 at Mojo Jazz Café.
German-Luxembourgish trio Say Yes Dog also feature on the Reeperbahn Festival's official line-up and will perform on Thursday 19 September from 19:40 to 20:40 at Uebel & Gefährlich.
On Friday 20 September, Jackie Moontan (19:30-20:00), Maz (21:30-22:00) and Seed to Tree (23:30-00:00) will be taking the stage during "Cross-Border @ Reeperbahn Festival - Luxembourg Sounds Like... Meets the Grand Est Region - France", a special evening presented by music:LX in cooperation with the Grand-Est Region France and Sonic Visions Music Lab & Festival at Kaiserkeller.
Entrance is free for all Reeperbahn Festival ticket holders. Tickets are available at https://www.reeperbahnfestival.com/de/tickets.
Doors will open at 19:00.
In addition, Jackie Moontan will have a live session on 20 September at "Radio 917XFM StudioBühne" which will be broadcasted live on air (13:00-13:50), whilst Seed to Tree will be performing at the "Best of Showcases" on 21 September on the "Spielbude" stage (14:45-15:05).