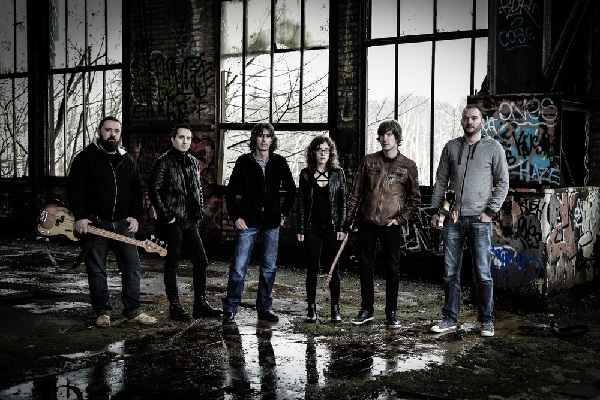 Stelise is set to play the first concert of the year at Brasserie K116 on Wednesday 30 January 2019 at 21:00.
In December 2017, the band went to GAM Studios in Waimes, Belgium to record their first album "If There Is An Escape" which they successfully presented on 5 October 2018 at the Kulturfabrik in Esch-sur-Alzette.
All songs were written and composed by Elise Nunes and Steve Richer. The topics covered on this album essentially speak of escape of all kinds including a rather personal piece on anorexia called "Ana". The other songs deal with politics and the current way of life but also love and hate, loneliness and their vision of the world. They will present this acoustic album later this month at Brasserie K116.
The Stelise band has its roots in August 2016. The project started with Steve Richer on guitar and Elise Nunes on vocals, hence the combination of the two first names to form the band's name, with a first acoustic track entitled "Empty". The two protagonists then decided to move from open mics to the big stage and added four other musicians to the mix. The group has since proven successful on the local scenes and opened for other Luxembourg groups like Alien Pitch Cat or Ptolemea. This summer also saw them perform at the Rock Um Knuedler in Luxembourg City and the Bridel Music Festival.
The Brasserie K116 offers quality dinner-concerts from artists from Luxembourg and the Greater Region every Wednesday of the month at 21:00. As always, the concert is free.
For more information, visit http://www.k116.lu.