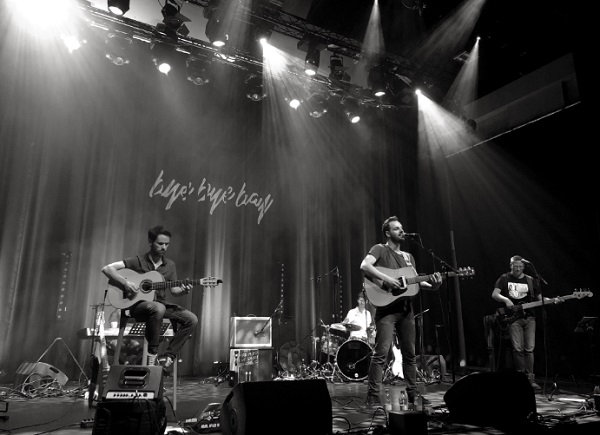 Luxembourg pop rock band Bye Bye Bay has just released its new single "It's All About Love".
Just a year after the release of its first EP "Let it go", Bye Bye Bay has returned with a new single entitled "It's All About Love", which combines all the essential elements that make the group: an acoustic guitar base, a cheerful rhythm and a catchy chorus.
Available as of 4 November 2018 on more than 250 digital platforms such as Spotify, Deezer, Apple Music and Amazon, the EP release will be accompanied by a video clip shot in Nancy under the direction of Christophe Gavoille.
After a busy year where the group has played no less than twenty concerts in Luxembourg, France, Belgium and Germany, Bye Bye Bay is determined to continue to develop its reputation in the Grand Duchy and neighbouring countries.