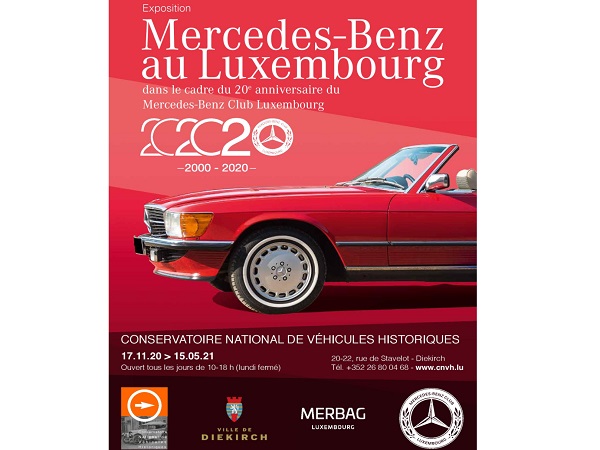 The National Museum for Historic Vehicles (Conservatoire National de Véhicules Historiques - CNVH) in Diekirch has unveiled its new look and announced that it is hosting an exhbition on the 20th anniversary of the Mercedes-Benz Club Lëtzebuerg.
Since 3 April 2004, the CNVH has been welcoming visitors to the former Jean Wagner car factory in the heart of Diekirch. For sixteen years, the exhibition was relaunched with vehicles from regional collectors. Thus, over the years, visitors have come across exhibitions that they had already seen over the years. A new fresh look invites visitors to various exhibitions twice a year. The makeover promises the public an almost unobstructed view of the exhibitions and brings the old rooms back to life.
To mark this occasion, as well as the 20th anniversary of the Mercedes-Benz Club Lëtzebuerg, the CNVH, along with the car dealer Merbag Luxembourg, are putting on a special exhibition in the halls where the Mercedes-Benz brand was once sold and repaired. The former vehicle of the late Formula One driver John Surtees will be on display, among others.
The exhibition will run from tomorrow, Tuesday 17 November 2020, until 15 May 2021. It is open everyday except Monday between 10:00 and 18:00.