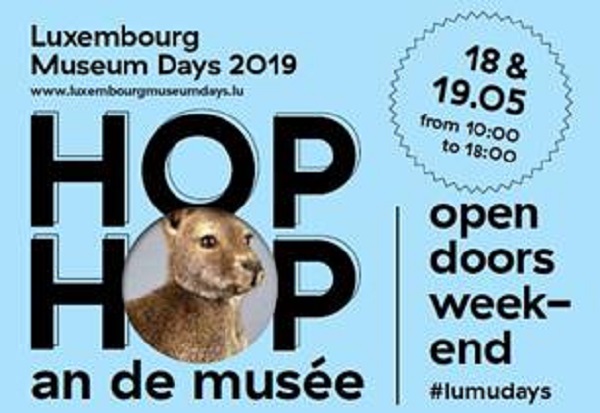 The 22nd Luxembourg Museum Days attracted some 21,200 visitors in total to its 45 locations across the Grand Duchy last weekend, representing a 13% increase compared to 2018.
The Luxembourg Museum Days were once again a time of privileged meetings between museums and their public, the two days being held in a friendly atmosphere, punctuated with animations, exchanges and activities for all the family.
In Luxembourg City, three new exhibitions opened shortly before the Luxembourg Museum Days: "Ons Schueberfouer. A fair like no other" at the Lëtzebuerg City Museum; "Elina Brotherus. European Month of Photography" at Villa Vauban; "Bodyfiction (s). European Month of Photography" at the National Museum of History and Art (MNHA). In the north of the country, the museums of Diekirch and the General Patton Memorial Museum in Ettelbruck organised together a treasure hunt for children, with a free shuttle connecting the museums.
Meanwhile, in the east, visitors were taken with a bus on the Sunday to explore the Moselle region and its museums in Remerschen, Schengen, Bech Kleinmacher, Grevenmacher and Ehnen. In turn the museums of the Moselle region unveiled part of their collections. In Rosport, on the occasion of its 10th anniversary, the Tudor Museum also organised Luxembourg's first "Mini Maker Faire". Finally, in the south, the focus was on the industrial heritage of the region and the history of Luxembourg during the Second World War.
The 23rd edition of the Luxembourg Museum Days will take place on 16 and 17 May 2020.