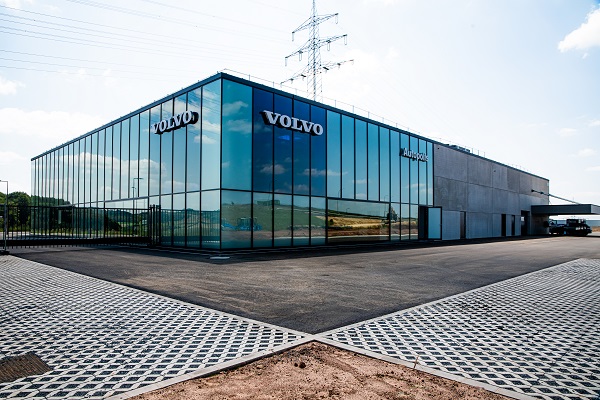 Credit: Autopolis
After fifteen years in Ettelbruck, Autopolis has announced the move of its Volvo car dealership to Diekirch.
As of Monday 26 July 2021, the entire Ettelbruck team is now welcoming customers at the new ZANO interregional industrial zone in Fridhaff, located in the municipality of Diekirch.
This new modern 1,500 m2 setting consists of a 540 m2 showroom entirely dedicated to Volvo and a brand new workshop offering all post-sale services, from maintenance to tyre storage, including repair and bodywork. A large selection of Volvo Selekt-labelled vehicles (approved and guaranteed used cars) is also on display.
In addition, the site hosts a large centre for used vehicles of all brands; in the long term, nearly 150 cars will be available for all budgets and tastes.
"Through this move, I absolutely wanted to anchor Autopolis even more in the urban centre of the north of the Grand Duchy of Luxembourg, while offering a unique experience in an ultra-modern premium location to our customers in this region", explained Marc Devillet, Managing Director of Autopolis. "With this new dealership, Autopolis strengthens its local services by being very geographically accessible in the north of the country and offers its customers a privileged place to soak up the Scandinavian universe of the Volvo brand".
Customers will soon also be able to benefit from the personalised Volvo Personal Service: personal service technicians will take care of each stage of the customer workshop experience, from making appointments to performing repairs.
A grand opening night is planned for September or October, depending on how the health situation evolves.