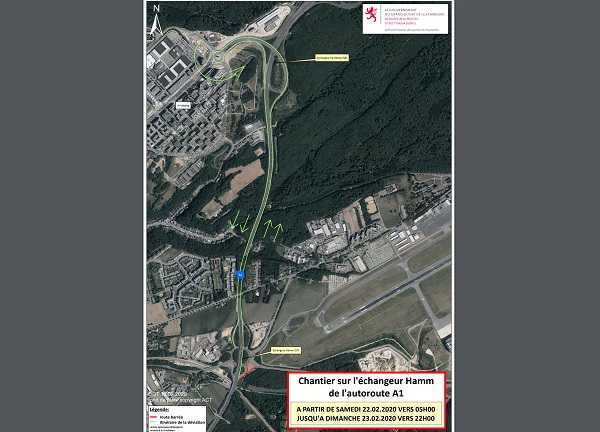 Detour; Credit: ACT
Luxembourg's Roads Authority has announced that the Hamm (Irrgarten) interchange will be subject to roadworks this weekend.
Works will be carried out on the Hamm interchange from around 05:00 on Saturday 22 February until around 22:00 on Sunday 23 February 2020.
During this period, the exit for the Hamm interchange from the Gasperich cross (Exit 7) will be closed to traffic.
Traffic coming from the Gasperich cross of the A1 and towards the Irrgarten roundabout will be diverted via the Kirchberg interchange (Exit 8), back onto the A1 and then towards the Hamm exchange (Exit 7).