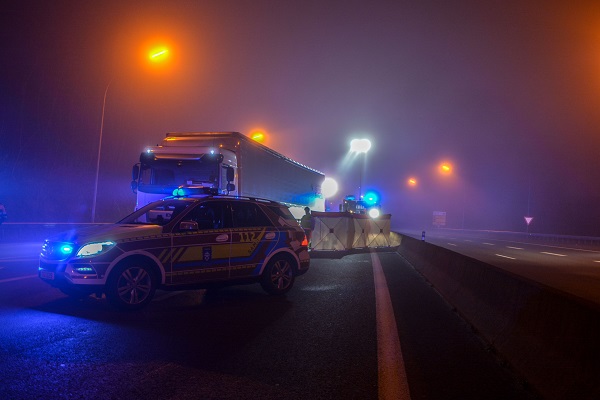 Credit: Police Grand-Ducale
The Grand Ducal Police have reported the deaths of two motorists following a serious traffic accident that occurred yesterday evening on the A6 motorway.
Shortly after 19:00 on Monday, traffic coming from Belgium came to a standstill on the A6 following an earlier accident in Bertrange. The ensuing traffic jam saw a lorry collide with stationary traffic near the Strassen exit.
The collision reportedly caused two other lorries and two cars to collide, resulting in the deaths of both car drivers at the scene of the accident.
The police, the emergency services and the Luxembourg public prosecutor were on site and the A6 remained closed overnight in the direction of Luxembourg City for the duration of the investigation and cleanup.
The Grand Ducal Police later added that the suspected perpetrator of the accident was also injured and has since been arrested.