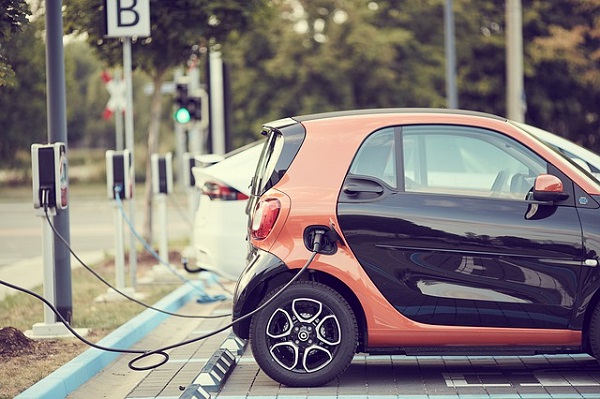 Credit: Pixabay
Luxembourg's Ministry of Energy and Spatial Planning and the Ministry of the Economy have announced the introduction of a new financial aid scheme to support businesses investing in electric vehicle (EV) charging infrastructure.
The law on this EV charging infrastructure aid scheme was officially published and came into force on Tuesday 26 July 2022. Drawn up by the Minister of the Economy, Franz Fayot, and the Minister of Energy, Claude Turmes, this new aid scheme aims to further stimulate the development of electromobility in Luxembourg by providing financial support to companies which have installed EV charging stations (available for private and public use) on their premises.
The new measures supplement the existing aid scheme for the installation of charging stations for private individuals, as well as the national public network of "Chargy" and "SuperChargy" terminals.
This part of this aid, which is available for companies of all sizes, will be awarded following a call for projects in relation to publicly or privately accessible EV charging infrastructure with a charging capacity of at least 175 kilowatts. The selected projects will have access to a subsidy of up to 50% of the investments related to the deployment of the charging stations. A weighting ensures that the projects most accessible to the public are favoured in the selection procedure.
The first call for projects will be open from 30 July to 30 September 2022. The specifications are already available on Guichet.lu and projects can be submitted via MyGuichet from Saturday 30 July 2022.
The second part of this aid is reserved for small and medium-sized enterprises (SMEs) and aims to facilitate their transition to electromobility as part of their economic activity. On request, SMEs can benefit from a subsidy of up to 50% of the costs related to charging stations and up to 60% of the costs related to their connection to the electricity network. The aid is capped at €60,000 for connection costs and at €40,000 for other costs linked to deployment per company. Applications for this aid can now be submitted on Guichet.lu.
To avoid penalising companies that use leasing solutions for the deployment of publicly or privately accessible charging stations, they will also be able to benefit from the aforementioned aid in the form of a discount on the leasing contract.
Interested companies are advised to seek the support of Luxinnovation and Klima-Agence in order to prepare their financial aid applications.