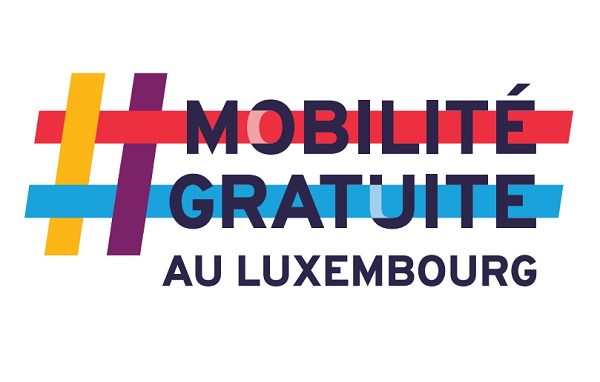 On Thursday afternoon, Luxembourg's Deputy Prime Minister and Minister of Mobility and Public Works, François Bausch, held an international press conference at the Neien Tramsschapp in Luxembourg-Kirchberg on the launch of free public transport across the Grand Duchy.
On the programme were speeches by Minister Bausch himself on Luxembourg's pioneering multimodal strategy and by Lydie Polfer, Mayor of Luxembourg City, screenings of the short films "Luxembourg, a Multimodal Strategy" and "Getting around Luxembourg City" and a presentation of the programme "#freemobility - free transport in terms of music" taking place on Saturday 29 February 2020, featuring performances from musicians EDSUN, Michel Reis feat. Studnitzky, Nicool, Serge Tonnar, Stayfou and Tuys. Indeed, tomorrow's programme features free mini-concerts on trams, trains, buses as well as musical performances on stage and DJ sets at night.
Deputy Prime Minister François Bausch also took the opportunity to announce that, due to the leap year and to encourage people to join the concerts, the initial date of 1 March 2020 for the introduction of free mobility would be pushed 24 hours forward. As such, from Saturday 29 February 2020, public transport will be free throughout Luxembourg and for all modes of transport (trams, trains and buses). Regarding trains in particular, this new gratuity applies only to second-class carriages; first-class passengers will continue to pay for tickets and monthly or annual passes. The scheme will apply to residents, cross-border commuters and tourists alike.
Concerning the costs of this scheme, Minister Bausch cited the importance of long-term investments in public transport, which has amounted to €660 per person per year. Indeed, the introduction of free mobility is financed by taxes.
In his speech, Minister Bausch stated that he regards systematic and continuous investment as an essential element of promoting the attractiveness of public transport. The range, punctuality and quality of the services on offer are thus crucial to motivating people to change their habits and switch from private cars to public transport.
He added an improvement in these parameters can only be achieved through a multimodal transport concept, as detailed on www.modu2.lu.
Following the planning phase, most projects within this concept are now being implemented: the systematic expansion of capacity in the national rail network, doubling the current number of P+R car parking spaces, especially at the borders to accommodate the 200,000 commuters who come to Luxembourg every day, real-time passenger information, a complete overhaul of the national network of bus routes and switching the fleet to alternative drive technology by 2030, an increase in the number of charging points for electric cars across the country to 1,600 units by the end of 2020, a cohesive network of cycle routes, the further expansion of regional trams, and use of a future third lane on Luxembourg's motorways for car pools and buses.
François Bausch commented: "The introduction of free public transport is an important social measure. You could describe it as the social icing on the cake of the global strategy for a multimodal revolution. Apart from this, we want to acknowledge all those people who have already made the choice in favour of public transport".
For further information on the introduction of free mobility in Luxembourg, as well as Saturday's concerts, visit https://www.mobilitegratuite.lu/en/.