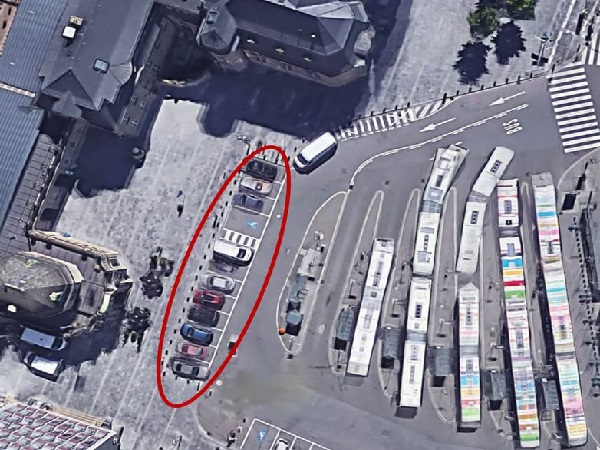 Credit: CFL
Short-term parking spaces in front of the Luxembourg main station will be inaccessible this Thursday 13 December.
As part of the renovation of the restaurant currently taking place in Luxembourg Gare, these parking spaces will be blocked from traffic on tomorrow from 06:00-18:00.
Pedestrians must bypass the parking spaces in order to reach the station and bus stops.