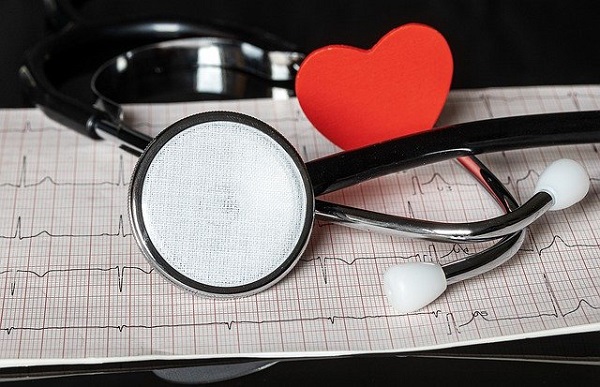 On Thursday 29 September 2022, on the occasion of World Heart Day, Luxembourg's Ministry of Health, in partnership with the Luxembourg Cardiology Society (Société luxembourgeoise de cardiologie - SLC), launched a public awareness campaign and recalled the importance of strengthening the prevention of cardiovascular diseases.
"The prevention of accidents and cardiovascular diseases remains among the priority health objectives in Luxembourg", said Paulette Lenert, Minister of Health.
Cardiovascular diseases: leading cause of death in women
In Luxembourg in 2020, cardiovascular diseases were the leading cause of death among women (526 deaths or 24.1% of female deaths) and the second among men (560 deaths or 24.8% of male deaths). In people over 65, it is the leading cause of death (960 deaths or 25.9% of deaths).
Young50 project: strengthening the prevention of cardio-neurovascular health
In 2022, the Health Directorate together with the Luxembourg Institute of Health (LIH) launched the YOUNG50 pilot project nationwide. The latter is a European project for the screening and prevention of cardiovascular risk factors in people aged 50 and over, and it transcribes and adapts to Luxembourg the CARDIO50 programme initiated in Italy.
The YOUNG50 project comes from five countries (Italy, Lithuania, Romania, Spain and Luxembourg) and is co-financed by the European Commission. Further details are available online via: www.young50.eu.
This project is also one of the cornerstones of Luxembourg's first national cardio-neurovascular disease plan, the objectives of which are to:
significantly reduce morbidity and mortality from cardio-neurovascular diseases in Luxembourg,
strengthen the prevention of cardio-neurovascular health, while reducing exposure to modifiable risk factors,
promote screening for cardiovascular diseases and risk factors.
World Hearth Day Challenge
As part of this world day, the Ministry of Health called upon the residents to participate in the initiative organised by the World Heart Federation: run a race (walking, running or cycling) in the shape of a heart and record their journey on the website of the world organisation: https://world-heart-federation.org/world-heart-day/get-involved/world-heart-day-challenge/.
Protection to limit risk factors
In order to protect people and limit the risk factors for cardiovascular disease, an non-exhaustive list of certain daily actions and means of prevention are:
cook and eat healthier,
practice 30 minutes of physical activity a day,
consult a general practitioner to assess the benefit of screening for diabetes and cholesterol,
monitor blood pressure,
quit smoking,
favour moments of relaxation as much as possible to reduce the level of stress.