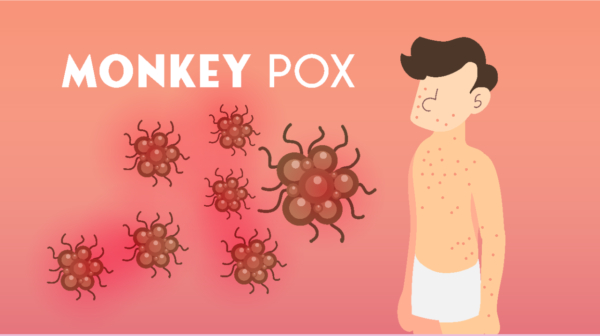 Credit: MSAN (sante.lu)
Luxembourg's Ministry of Health has reported that a first case of monkeypox was diagnosed in the Grand Duchy on Wednesday 15 June 2022.
The individual in question was treated at the Infectious Diseases Department (Centre Hospitalier de Luxembourg - CHL). His / her health status has been described as "excellent".
Luxembourg's Health Inspectorate is currently conducting an investigation to trace contacts of the infected individual.
The Ministry of Health has advised people with symptoms of a monkeypox infection (rash, fever, headache, muscle pain, back pain, swollen lymph nodes, chills and fatigue) to consult the CHL's Infectious Diseases Department and refrain from sexual activity or any other type of activity involving close contact until monkeypox is ruled out or the infection has gone away.