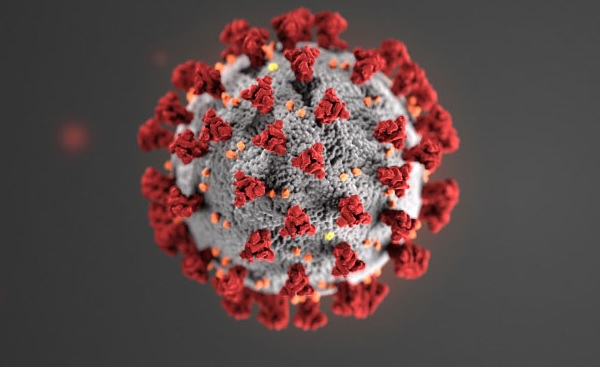 Luxembourg's Ministry of Health, together with the National Health Laboratory (Laboratoire National de Santé - LNS) and the Luxembourg Institute of Science and Technology (LIST), has issued a COVID-19 retrospective for the week of 13 to 19 December 2021.
During this period, the number of people testing positive for COVID-19 increased from 2,593 to 2,727 (up 5%).
Among the 2,727 new infections, the incidence rate was 723.08 per 100,000 non-vaccinated individuals and 288.43 per 100,000 vaccinated individuals. According to the report, unvaccinated people are more than twice as likely to contract coronavirus than those who are fully vaccinated.
In hospitals, 28 out of 58 patients in normal care last week were not vaccinated (30 were fully vaccinated), while sixteen out of 22 patients in intensive care were not vaccinated. Over one week, the total number of new COVID-19-related hospital admissions increased from 55 to 58 patients in normal care units but fell from 23 to 22 patients in intensive care units. The average age of those hospitalised increased from 56 to 64 years.
The number of PCR tests carried out increased from 30,536 to 30,921 over one week.
59 people reported a positive rapid antigen test for the reference week, compared to 41 people the week before, bringing the total number of positive results following a rapid antigen test performed by a healthcare professional to a total of 676. Since the introduction of self-tests, 804 positive results have been declared (no cases for the week in question). However, positive rapid antigen tests are not taken into account in the calculation of the positivity rate.
As of Sunday 19 December 2021, the number of active infections increased to 5,413 (from 5,343 on 12 December) and the number of people having recovered from the virus reached 90,713 (up from 88,065). The average age of people diagnosed with COVID-19 was 32.2 years old.
From 13 to 19 December 2021, nine new COVID-19-related deaths were reported in Luxembourg. The average age of those who died was 78 years old.
For the reference period, the effective reproduction rate (RT eff) increased from 0.98 to 1.00, while the positivity rate on all tests performed increased from 8.49% to 8.82%.
The incidence rate increased to 430 cases per 100,000 inhabitants over seven days, compared to 408 cases per 100,000 inhabitants the previous week.
Over one week, the incidence rate increased in all age groups except among 30 to 44 year-olds (down 2%) and 60 to 74 year-olds (down 20%). The greatest increase was recorded among the under-14 age group (up 16%) followed by the 45 to 59 age group (up 13%). The highest incidence rate was recorded among those aged 14 and under (773 cases per 100,000 inhabitants), whilst the lowest incidence rate was recorded in the 75+ age group (140 cases per 100,000 inhabitants).
During the week in question, 5,795 people were in isolation (down 3% compared to the previous week) and 4,283 were in quarantine (down 39%).
The family circle remained the most frequent context of transmission (37.4% of cases), followed by education (15.8%), mainly primary education (11.0%), work (6.0%) and leisure activities (3.9%). The percentage of undetermined sources is decreasing (31.6%).
Schools
The report highlighted that a high number of cases were observed at the Vauban, Ecole et Lycée Français de Luxembourg primary and secondary schools during the week in question. 72 children tested positive and 28 classes were affected, with most falling into scenario one or scenario two. Nine classes were placed in scenario three. Ten of the positive cases had no impact on the organisation of classes.
Vaccinations
For the week of 13 to 19 December, a total of 40,755 vaccine doses were administered. 4,012 people received a first dose, 2,890 received a second dose and 33,853 people received an additional dose, bringing the total number of vaccines administered as of 22 December 2021 to 1,025,856.
As of 22 December, a total of 440,854 people were fully vaccinated, which corresponds to a vaccination rate of 79.7% of the eligible population (at this stage, those aged 12+).
Wastewater monitoring
The level of contamination of the thirteen sampled wastewater treatment plants studied by LIST during the week of 13 to 19 December showed a still high prevalance of SARS-CoV-2 in wastewater at the national level. This week's results were similar to that of the past two weeks, with signal stabilisation confirmed at a high level. A similar trend was observed at the regional level for most of the wastewater treatment plants analysed, without regional disparities.