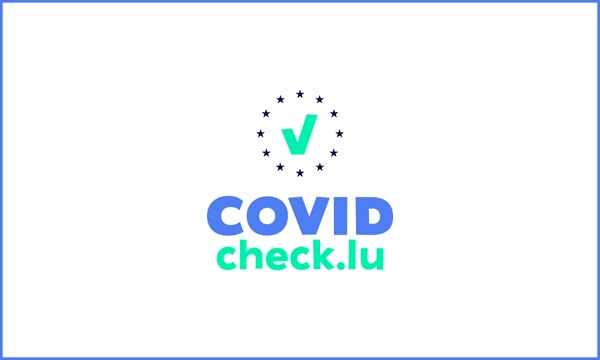 Luxembourg's Ministry of Digitalisation and the Ministry of Health announced on Tuesda that the CovidCheck.lu mobile application has been adapted to the new COVID-19 measures announced by the government.
From now on, any individual who verifies a certificate with the CovidCheck.lu application must choose between three different buttons when opening the app:
3G (vaccinated, recovered or tested);
2G (vaccinated or recovered);
the "Travel" option for official rules on entering the destination country.
After verification, the app displays the name of the person to whom the certificate belongs and the result (valid or invalid).
In the case of the 3G option, the individual must present a valid vaccination certificate, a valid certificate of recovery or a valid negative COVID-19 test certificate.
In the case of the 2G option, the individual must present either a valid vaccination certificate or a valid recovery certificate.
In the case of a trip abroad, the individual verifying the certificate clicks on the "Travel" button, scans the certificate and can then choose from the flags of the different countries for which the application can check whether the certificate is valid or not. The app applies the official rules of the destination country for entry into the territory and published on the European Union (EU) gateway service dedicated for this purpose. However, the app does not consider specific rules set by a country in specific situations.
The CovidCheck.lu appl is available in the Apple Store and Google Play Store. Users who have not activated the automatic application update function on their phone can access the new version of the app via the store from which they downloaded it. It is also recommended to synchronise the app with the national system in the app settings.
A tutorial video (see below) is available on YouTube at: http://youtu.be/N5jx7yDCTU0.