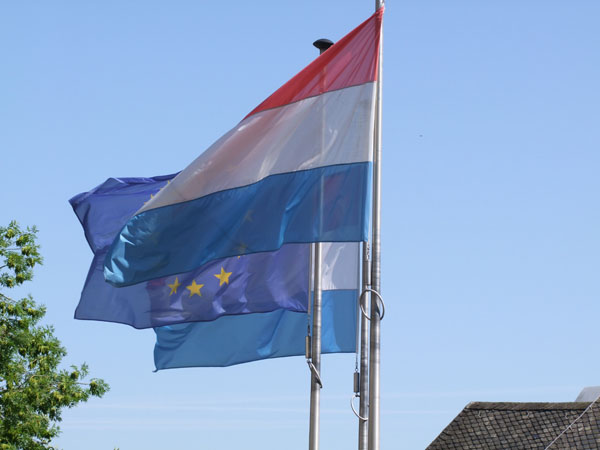 On Wednesday 13 January 2021, the European Parliament Liaison Office in Luxembourg, the Representation of the European Commission in Luxembourg and the European Consumer Centre Luxembourg held a "European Consumer Lunch" webinar on the vaccination strategy in the European Union and in the Grand Duchy.
Participants had the opportunity to ask questions to John Ryan, Director of Public Health at the European Commission's Directorate-General for Health, and Dr. Jean-Claude Schmit, Director of Health at Luxembourg's Ministry of Health.
John Ryan highlighted the impact of the COVID-19 pandemic on the public, as well as the EU and global economy. He stated: "The scale of the crisis is generating an unprecedented urgency: every month gained in the deployment of a vaccine will save many lives, many jobs and several billion euros".
Teams around the world are currently working to achieve a conclusive vaccine against COVID-19 within twelve to eighteen months, a job that typically takes more than ten years. One of the main objectives of the EU vaccine strategy is to ensure the quality, safety and efficacy of vaccines. From a safety point of view, the the European Commission will not exert any political pressure on the European Medicines Agency (EMA) and no vaccine will be authorised until the EMA has deemed it safe and effective.
Based on a strong mandate from the Member States, the EU vaccine strategy aims to develop a diversified portfolio of candidate vaccines which, when judged effective and safe by the EMA, will allow the vaccination of many European citizens. Joint action is considered the most appropriate way to ensure a sufficient number of vaccines.
All Member States will have access to COVID-19 vaccines at the same time, once these are available and authorised at the EU level, and their distribution will be on a population-based basis to ensure a equitable access.
Distribution is taking place gradually and vaccines are first administered to priority groups identified by Member States, namely healthcare professionals, the elderly and vulnerable groups.
Turning to the specific Luxembourg context, Dr Jean-Claude Schmit explained: "Combined with the other elements of the global virus control policy, namely prevention, diagnosis and screening (tests), isolation of infected persons, tracing and quarantining of contacts, access to a safe and high-quality vaccine against the coronavirus is a decisive part of our national system for combating the pandemic".
With €500 million, the European Commission has also ensured its participation in the Covax mechanism, set up by the World Health Organization (WHO) and intended to ensure equitable access to tests, treatments and vaccines against COVID-19 for all those who need them, wherever they are.