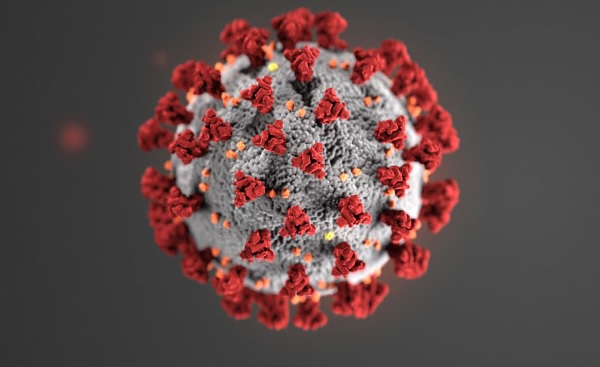 At a press conference this afternoon, Luxembourg's Prime Minister Xavier Bettel and Minister of Health Paulette Lenert provided an update on the current situation regarding COVID-19 in light of rising case numbers in the Grand Duchy.
Prime Minister Xavier Bettel began by confirming today's figures: a further 46 people have tested positive for coronavirus. Two more people have been hospitalised whilst only two patients remain in intensive care. The number of deaths (110) remains unchanged.
Although the number of infections is on the rise and the public should continue to exercise caution, the Prime Minister assured that there was no need to panic at present, especially since the number of patients in intensive care remains low. Nonetheless, everything must be anticipated during this crisis.
Prime Minister Xavier Bettel went on to confirm that police had carried out 440 checks in recent weeks, during which time they had to intervene in several large parties where safety rules were not being respected. He urged the public not to organise parties where social distancing cannot be observed, adding that restrictions rather than recommendations will be reintroduced for events involving more than 20 people. In addition, face masks are still compulsory on public transport among other public places. The Prime Minister concluded by calling on solidarity and responsibility among the public.
For her part, Health Minister Paulette Lenert said that recent figures had confirmed the trend of rising infections. She clarified that most new cases resulted from the private sphere, for instance parties and barbecues, with 24 people having contracted the virus recently after attending the same party. She added that only around 10% of recent cases were related to large-scale testing. An analysis from earlier this month revealed that coronavirus was less likely to spread in the workplace or in schools, thus confirming that private events are the main cause of new infections.
Concerning contact tracing, Minister Paulette Lenert explained that information collected through tracing has helped the health authorities to identify and isolate those who are most likely to spread the virus. She noted that 15% of the population has been tested with just over a quarter of people having been sent an invite to date. In recent days, the average age of those having tested positive dropped to around 30.
The Health Minister concluded by presenting the four main axes of the next phase of Luxembourg's testing strategy, which is set to commence in August: the first group includes vulnerable people and healthcare workers, who will be regularly tested; the second concerns specific tests at Luxembourg Airport for arrivals from abroad; the third forms part of the CONVINCE study and will see small sample groups get tested to observe the prevalence of the virus in Luxembourg; the fourth and final axis involves the rapid identification and isolation of urgent cases such as those in schools or the workplace. She added that more efficient tests were on the way.
In the Q&A session which followed, Prime Minister Xavier Bettel confirmed that the Chamber of Deputies was working on COVID-19 texts as quickly as possible. Whilst recognising that measures could be taken more quickly during the state of emergency, the Prime Minister recalled that this was a temporary solution. He later added that the government had no desire to impose stricter regulations, calling on the public once again to assume individual responsibility.
Health Minister Paulette Lenert added that testing capacity will soon reach 53,000 per week. Overall, some 191,000 tests have been carried out so far, including 115,000 as part of large-scale testing.