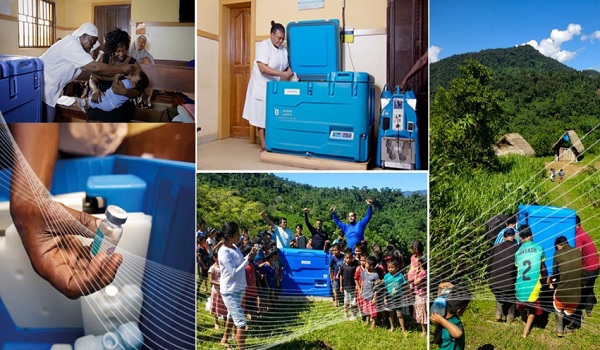 Credit: Azenta, Inc.
On Tuesday 9 August 2022, Azenta, Inc. announced that it has entered into a definitive agreement to acquire B Medical Systems S.á r.l., a Luxembourg-based market leader in temperature-controlled storage and transportation solutions that enables the delivery of life-saving treatments across the globe, and its subsidiaries.
Singapore-based private equity firm Navis Capital Partners, which acquired B Medical Systems in 2015, has signed definitive documentation to sell 100% of the Luxembourg-headquartered company to Azenta, Inc., a leading provider of life sciences solutions worldwide.
The cash purchase price to be paid at closing will be approximately €410 million. Additional cash consideration, up to €50 million, may be paid upon achievement of certain future performance milestones. The transaction is expected to close in October 2022.
B Medical Systems is headquartered in Hosingen, Luxembourg and is one of the leading vaccine cold chain providers serving primarily fast-growing emerging markets, which require secure and reliable temperature-controlled storage and transport solutions. The portfolio includes vaccine transport systems with real-time monitoring solutions, medical refrigeration for ambient to -86°C temperatures and blood management solutions. B Medical Systems has an installed base of more than 500,000 units spanning approximately 150 countries across the globe. The Luxembourg headquarters includes a state-of-the-art, highly automated manufacturing facility.
This acquisition complements Azenta's cold chain capabilities, adding differentiated solutions for reliable and traceable transport of temperature-sensitive specimens. "We are excited to add B Medical [Systems] into our growing portfolio of offerings", said Steve Schwartz, President and CEO of Azenta. "B Medical [Systems] has done an outstanding job carving out a strong market position in the vaccine cold chain and we see a breadth of opportunities to drive even further value from the portfolio by leveraging the Azenta platform".
B Medical Systems CEO Luc Provost, who has been with the company for over 20 years, and Jesal Doshi, Deputy CEO since 2015, are expected to join Azenta and continue to lead the business. Mr Provost commented: "We are excited to join the Azenta team as we combine our capabilities and expertise in cold chain solutions to drive the next leg of growth. Together, I look forward to continuing our mission to create technology that helps save lives across the world".
Nicholas Bloy, Managing Partner at Navis Capital Partners, added: "Today, B Med[ical Systems] is the undisputed industry leader and has raised the bar in terms of product reliability and longevity, in rapid production and deployment of cold chains, and in ESG standards across the board. We wish our trusted friends and partners at B Med[ical Systems] all the best as they embark on the next stage of their growth journey with Azenta".
B Medical Systems generated approximately €109 million in revenue over the past twelve months ending 30 June 2022. Management expects the acquisition to be accretive to non-GAAP (generally accepted accounting principles) earnings in fiscal year 2023 and accretive to GAAP earnings in fiscal year 2024.
In connection with the transaction, Jefferies LLC acted as the exclusive financial advisor and Taylor Wessing acted as legal counsel to Azenta. Navis Capital Partners is being advised by William Blair, BDA Partners, Hogan Lovells, Allen & Overy, Deloitte, McKinsey & Company and ERM.