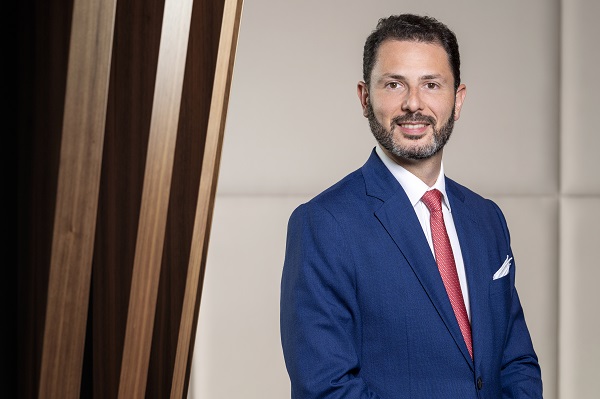 Paschalis Paschalidis, Counsel; Credit: Arendt
Arendt, a leading independent business law firm in Luxembourg, has announced the arrival of arbitration specialist Paschalis Paschalidis as Counsel in its Litigation & Dispute Resolution department.
A dual Luxembourg-Greek national based in Paris, Paschalis Paschalidis focuses his practice on international commercial arbitration and investment arbitration, as well as on European litigation. He advises in a number of arbitrations in trade and investment protection disputes. He also acts as an arbitrator and regularly appears before the courts of the Member States and the Court of Justice of the European Union.
Before joining Arendt & Medernach, Mr Paschalidis was a legal advisor to the First Advocate General at the Court of Justice of the European Union, Melchior Wathelet. He also worked as a senior associate in the international arbitration and public international law firms of Shearman & Sterling and, most recently, as Counsel in the newly created dispute resolution firm, Gaillard Banifatemi Shelbaya Disputes. Since September 2021, he has also been an associate professor of European Law at the Université Lyon III Jean Moulin.
"Arendt & Medernach is delighted to welcome Paschalis Paschalidis to its Litigation & Dispute Resolution team. His vast experience and in-depth understanding of international arbitration is an important asset for our firm, a pioneer in dispute resolution in Luxembourg, as well as for our clients. Paschalis is joining our firm at an opportune moment, as Luxembourg is currently seeking to stimulate international arbitration by reforming and modernizing its legal framework in arbitration. Paschalis' contribution will considerably strengthen our efforts to make Luxembourg a place of reference for the practice of arbitration", commented Jean-Marc Ueberecken, Managing Partner at Arendt & Medernach.
Paschalis Paschalidis added: "I am pleased that Arendt & Medernach has invited me to join its exceptional legal team, with the aim of developing the emerging practice of international arbitration in the country. With its rich social and cultural fabric, Luxembourg has all the assets necessary for the growth and development of international arbitration. I look forward to taking on this challenge with my new colleagues, contributing to the many successes of Arendt & Medernach".