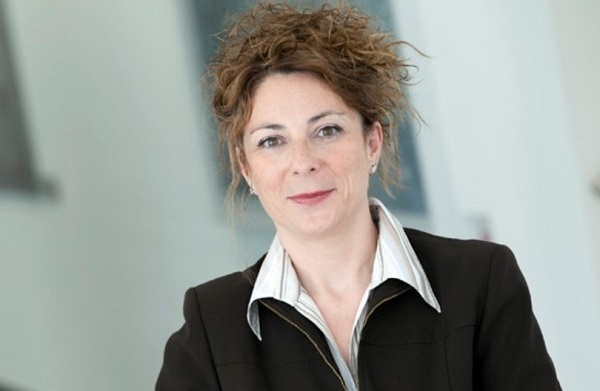 Réjane Pepek, Indemnity & Customer Service Manager; Credit: Foyer
Luxembourg-based financial group Foyer S.A. has announced its new partnership with French legaltech Predictice to create a digital legal encyclopaedia for the Grand Duchy.
In November 2019, during the third internal Hackathon of Foyer Group, the head of the Legal Insurance team defended the idea of being able to rely on a compilation of all Luxembourg legal information to facilitate and accelerate claims management. At the same time, a young French legaltech specialising in the analysis of legal information, Predictice, joined forces with two major Luxembourg law firms to build the Luxembourg version of its tool. Contacts were quickly made between the insurer and the startup, whose interests clearly converged. In February 2020, Foyer managers discovered and were convinced by the French version of the highly intuitive Predictice tool.
Thanks to the potential offered by artificial intelligence (AI), particularly the exploitation of Big Data, predictive justice makes it possible to evaluate the probabilities of the outcome of a legal problem, by crossreferencing case law data to specific use cases. This is how Predictice is able to analyse two million court decisions per second. In concrete terms, for an insurer specialising in legal protection, this technology offers an undeniable advantage.
Predictice did not wait for the COVID-19 crisis to grasp the challenges of the digitalisation of company processes. The startup gathered together many jurisprudential databases, compiling millions of court decisions handed down in France in a digital legal encyclopaedia, directly accessible to its clients. In 2019, on the strength of its success in France and its desire to expand into other markets, Predictice joined forces with several Luxembourg law firms to establish an equivalent legal encyclopaedia in Luxembourg. By entering into this partnership with legaltech Predictice, Foyer intends to participate in the creation of this first search engine specific to the Luxembourg legal field, while enriching it with the insurance data at its disposal.
Based on a "win-win" relationship, the collaboration between Foyer and Predictice promises to bring many benefits to both partners. On the one hand, the objectives of legaltech are clear: to enrich its database with Luxembourg legal information and strengthen its presence in the Grand Duchy. On the other hand, for the Luxembourg insurer, it is a question of improving its processes, while continuing the deployment of its innovation strategy. The Predictice tool will be a valuable ally for Foyer's legal experts, enabling them to simplify document searches, facilitate arguments by supporting them with similar cases and thus shorten claims processing times. While Foyer Group has entered into several collaborations with technology startups in recent years, this partnership with Predictice once again illustrates the desire to create a stable and lasting relationship between the insurance company and the ecosystem of innovative startups.
Réjane Pepek, Indemnity & Customer Service Manager at Foyer, commented: "Customer satisfaction is at the heart of our preoccupations [...]. Today, with Predictice, we already have additional arguments to convince clients of the merits of a fair and rapid amicable solution. Tomorrow, with the Luxembourg version of the tool, in which we are happy to collaborate, this advice will be even more precise. This new technological partnership using artificial intelligence will speed up our case law research process while making it more complete and reliable, to the benefit of our clients".