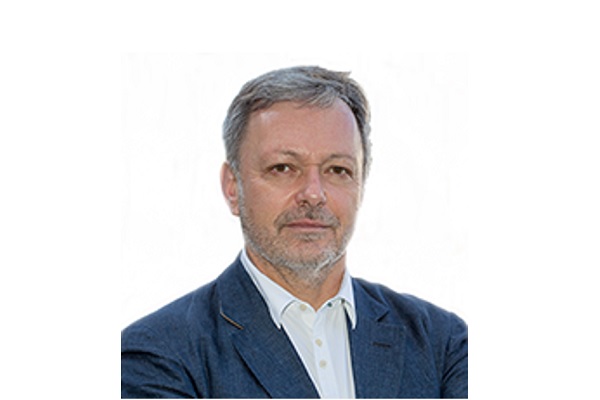 Prof Claus Vögele; Credit: Uni.lu
The University of Luxembourg (Uni.lu) has announced the appointment of Prof Claus Vögele as the new head of the Institute for Advanced Studies (IAS) as of 1 October 2022.
Prof Vögele was elected by the members of the IAS Fellows College for a two-year mandate and was appointed by the rector of the University of Luxembourg; the mandate is renewable once.
Prof Vögele has been a full professor in Health Psychology at the University of Luxembourg since 2010. At the helm of the IAS, he will take over from founding head Prof Jens Kreisel who was appointed the new rector of the University of Luxembourg as of 1 January 2023.
The IAS was established in 2020 with the mission to stimulate and leverage bold and interdisciplinary research at the very forefront of science, to build bridges between the university's community, international visitors and Luxembourg society and to contribute to the attraction and retention of international talent. To conduct its missions, the IAS manages four strategic funding instruments, each with a specific focus:
Distinguished: attraction of distinguished international visiting fellowships;
Audacity: leveraging bold and interdisciplinary projects at the very forefront of science;
Young Academics: attraction of talented PhD candidates and Post-Doctoral researchers;
Brainstorm: small group brainstorm meetings on emerging research questions and topics.
The IAS currently hosts twelve so-called "Audacity" projects involving multiple disciplines within the University of Luxembourg. The Institute also hosts ten "Young Academics" doctoral candidates, selected among international candidates. The IAS provides support to interdisciplinary and intersectoral research with more than 350 potential supervisors and co-supervisors of all faculties and interdisciplinary centres. New projects funded through the "Distinguished" and "Brainstorm" instruments, respectively eminent international visiting fellowships and meetings on emerging questions and topics, will launch in 2023.
"The world is full of phenomena that one discipline alone will never comprehend, such as climate change or the digital transformation", said Prof Claus Vögele. "With its highly innovative projects and its fellows who are open to learning from other fields, the IAS is establishing strong bonds between disciplines and sectors. I am excited to contribute to this vision".
"The IAS has already proven to stimulate excellent interdisciplinary research and to foster exciting new collaborations", commented Prof Jens Kreisel. "My best wishes to Prof Claus Vögele in his new task. With his proven track record in leading research teams and interdisciplinary research programmes, and his personal drive, he will help to bring the IAS on the next level".
Prof Claus Vögele is currently Head of the Department of Behavioural and Cognitive Sciences at the Faculty of Humanities, Education and Social Sciences of the University of Luxembourg, Head of the research group Self-regulation and Health, Director of the Master programme in Psychotherapy and a founding member and past Chair of the university's Ethics Review Panel. He will be replaced as Head of Department in November 2022.