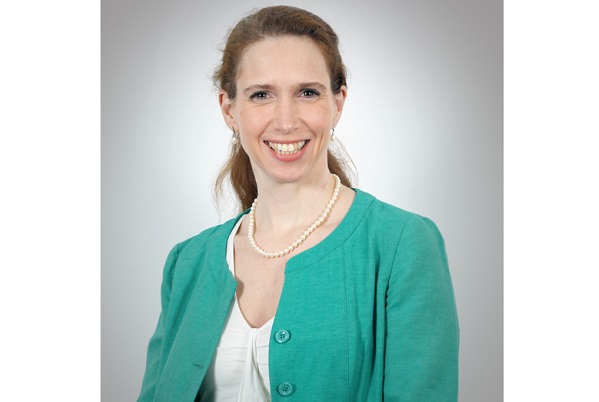 Silke Bernard; Credit: Linklaters
Linklaters has announced the appointment of Silke Bernard, a partner in the firm's Luxembourg office, as its new global head of investment funds.
Silke Bernard succeeds Matthew Keogh who completes his six-year term and will join the firm's Partnership Board. Her appointment takes immediate effect.
Ms Bernard joined Linklaters in 2004 and is an accomplished funds lawyer who works extensively with international asset managers and global banking groups. Dual-qualified in German and Luxembourg law, she has experience with various regulated and unregulated investment funds, particularly in the alternative funds area. Her field of expertise covers all asset classes with a particular focus on private equity, real estate, infrastructure and private credit.
Following the recent wave of regulatory change which integrates environmental, social and governance (ESG) factors into investment decision-making, Silke Bernard is one of the firm's leading experts on sustainable finance. She is supporting asset managers and funds clients to meet a range of complex and new obligations across jurisdictions.
Ms Bernard is also leading industry efforts on European pension funds initiatives and on the implementation of the European regulation of European Long-Term Investment Funds (ELTIFs). She is a regular contributor to working groups and committees that are part of Luxembourg's industry body for investment funds, the Association of the Luxembourg Fund Industry (ALFI).
"Silke is a versatile and trusted advisor with extensive experience in highly-regulated and complex funds, with a track record of finding innovative solutions to her clients' most pressing problems. The firm's investment funds group, one of the deepest and most globally integrated funds practices in the world, will continue to thrive under her leadership", commented Andrew Vickery, Global Head of Linklaters' Finance Division. "I would also like to take this opportunity to thank Matt on behalf of the firm, for his outstanding leadership and contribution in the role over the last six years".
Linklaters offers specialist, full service expertise from over 90 lawyers, including fourteen partners, in its global investment funds practice across all major financial sponsor centres, including Luxembourg, London, Paris, New York, Frankfurt, Hong Kong and Tokyo.
In 2020, the practice advised on $62 billion of fundraising by top tier sponsors across private equity, real estate, infrastructure and credit strategies whilst acting for the world's largest cornerstone investors who committed more than $20 billion to 148 private funds and co-investments.