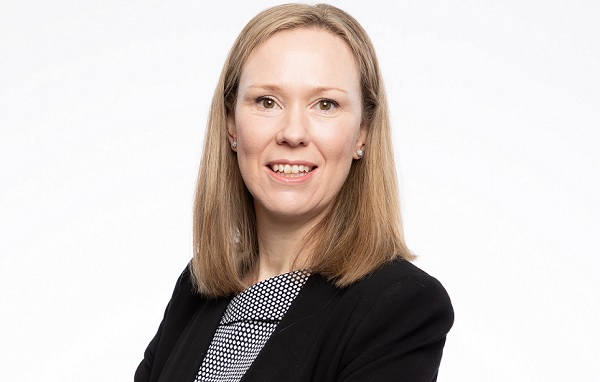 Eva Devine, Aztec Group;
The Aztec Group, independent fund and corporate services provider, has announced a new appointment to the Group's Depositary Services leadership team: Eva Devine has been appointed Head of Depositary Services in Luxembourg.
With over 18 years' experience in fund services and a specialist focus on alternative investments, Eva's career has spanned Ireland and Luxembourg. Prior to joining the Aztec Group, she led the Luxembourg-based Depositary Services teams at a large fund administrator and a leading global bank.
In her role, Eva will join the Group's Depositary Services leadership team and will oversee depositary operations, client relationship management, controls, processes and reporting procedures for clients serviced from the Group's Luxembourg office.
Commenting on her appointment, Eva said "I'm delighted to be joining the Aztec Group and becoming part of a leading Depositary Services team. The Group has established itself as a key player in the European market, providing award-winning services to an impressive list of alternative investment clients. I'm looking forward to further growing the depositary business with the team in Luxembourg and contributing to the wider development of our client offering across the Group."
Geraldine O'Rourke, Group Head of Corporate and Depositary Services at the Aztec Group, added "We're very excited to welcome Eva to lead our Depositary Services team in Luxembourg. She has extensive experience in the alternative investments sector and is well respected by her clients and peers. Eva's appointment will help to further reinforce our status as a leading provider of depositary services in Europe and support the ongoing development of our strategy focused on excellent client service."
Specialising in alternative investments, including private equity, real estate, infrastructure and private debt, the Aztec Group employs more than 950 people across five offices and administers over €370 billion of assets for more than 240 alternative investment managers.