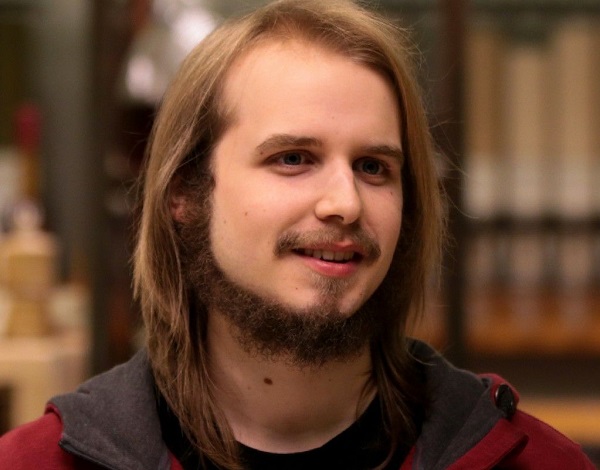 Joshua Streitz; Credit: OUNI
OUNI, the first organic packaging-free grocery store in Luxembourg, has announced the arrival of a new manager: Joshua Streitz.
OUNI, which stands for "Organic Unpackaged Natural Ingredients", opened its first environmentally-friendly alternative to conventional grocery stores in Luxembourg City in February 2016.
Now, OUNI has recruited Joshua Streitz to take over its operational management and ensure the harmonious development of activities, in particular with the imminent opening of a second store in Dudelange. Mr Streitz will succeed Amélie Kalsi, who left office at the end of 2019. Stephan Kinsch, who served as manager during the transition, will continue in this role for a few more weeks whilst OUNI carries out some important work.
It is "back to the roots" for OUNI, according to Joshua Streitz, a native Luxembourger who joined OUNI after having managed the Unverpackt store in Trier and then planned and coordinated the opening of additional stores in Düsseldorf and Koblenz in Germany. With this experience and having adopted a "Zero Waste" lifestyle since his studies, he has admitted to having the ambition for OUNI that "customers can come and do all their shopping in bulk with us, by expanding the offer in order to create a One Stop Shop".
Mr Streitz has expressed the desire to tackle other projects such as "optimising the internal organisation of OUNI by making the best use of digital tools so that all members who wish it can be involved as they wish in the life of the cooperative. This will facilitate exchanges between the different groups, the board of directors, the team and all the members".
Joshua Streitz pointed out that whilst the main challenge remains to stay one step ahead of potential competition,"our strength is that we are really convinced by our collective approach from the start and we are [convinced] because we want something to change fundamentally. Before we do it for money, we do it for and with passion! And, indeed, it takes a lot of money to continue developing bulk as a real mode of consumption. We are [open] to comments, remarks, suggestions from our members and customers, but we remain free to move, since we have no investors behind us".
The new manager of OUNI's motto? "Yes, we can!"