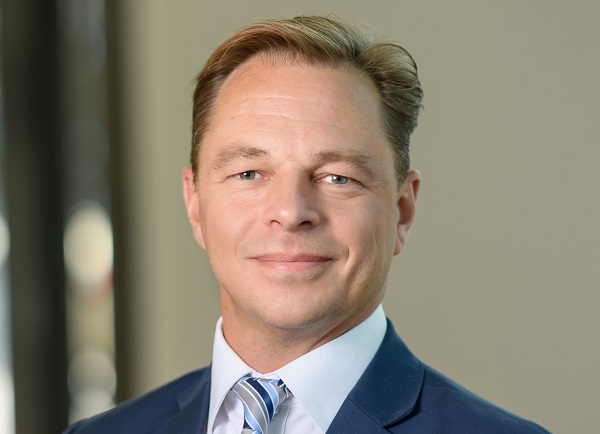 Newly appointed CIO, Bill Street; Credit: KBL epb
KBL European Private Bankers (KBL epb), a pan-European private banking group headquartered in Luxembourg, today announced the appointment of Bill Street as Group Chief Investment Officer (CIO).
Building on 25 years of experience in London, Berlin and New York, Bill Street, who most recently served as CIO of Europe, the Middle East and Africa (EMEA) at State Street Global Advisors, will work alongside current Group CIO Stefan Van Geyt, who will assume the position of Group Head of Investment Products & Services.
At State Street Global Advisors, where he served for over a decade, Bill Street was responsible for more than €500 billion in assets, managed across multiple asset-class strategies and investment centres. Previously, he served as Head of Fixed Income at UniCredit and, before that, he served at Bankgesellschaft Berlin, Commerzbank, Banque Indosuez and J.P. Morgan.
Expressing his enthusiasm about joining the firm, Bill Street said: "KBL epb is an organisation at an inflection point – under bold new leadership and poised for rapid growth as an industry challenger that can cut through complexity and focus on client needs. I'm eager to put my skills and experience to work for the group, partnering with a tight-knit network of colleagues with a shared passion for the markets".
Similarly, Stefan Van Geyt commented: "At this transformative moment for our group, I'm delighted to seize this new challenge". In his new capacity, Van Geyt will oversee a wide range of relevant functions, including Asset Management & Servicing, Structured Products, Alternative Investments, Lending Origination and Wealth Planning & Structuring. Prior to joining KBL epb in 2013, Van Geyt served as Director of Investments for Belgium at BNP Paribas Fortis, where he oversaw all investment-related activity for the Brussels-based private banking unit. Over the previous decade, he held a range of positions in Luxembourg and Switzerland.