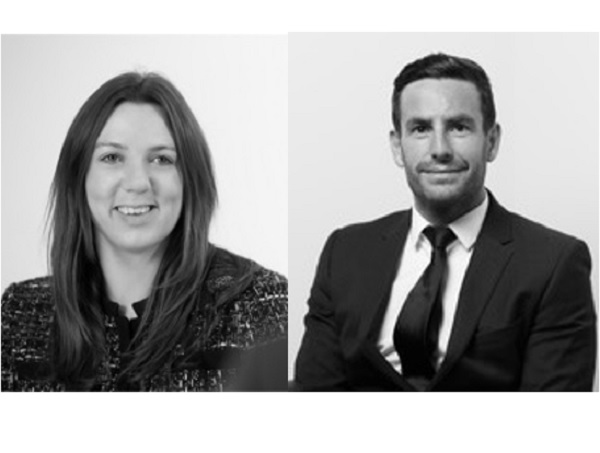 (L-R): Stephanie Hopkins, Stephen McKenna, SANNE;
SANNE has announced that Stephanie Hopkins and Stephen McKenna have been appointed as Co-Heads of SANNE's Private Debt & Capital Markets business for the Europe, Middle East and Africa (EMEA) region.
Effective 1 August 2018, Stephanie and Stephen are responsible for the strategic direction, management and delivery of SANNE's Private Debt & Capital Markets business with specific focus on the continued development of the division to ensure that clients receive the highest levels of service and technical expertise across all jurisdictions.
Their focus will also continue to be on delivering strong growth through organic initiatives while continuing to drive best practise throughout day-to-day activities.
SANNE's Private Debt & Capital Markets business provides private debt administration, capital markets services and loan agency services to a global client base. The team comprises more than 175 qualified and highly experienced professionals based across SANNE's global network.
Stephanie and Stephen will lead the Private Debt & Capital Markets business who service more than 120 clients and manage more than 900 structures.
Sean Murray, Managing Director, Alternative Assets - EMEA at SANNE said: "I am delighted to have Stephanie and Stephen lead this important business at SANNE. They have been key members of the debt management team for some time and have contributed enormously to the continued growth of the business. They are both well known in the industry and this will play an important role in the division's continued growth in the future."