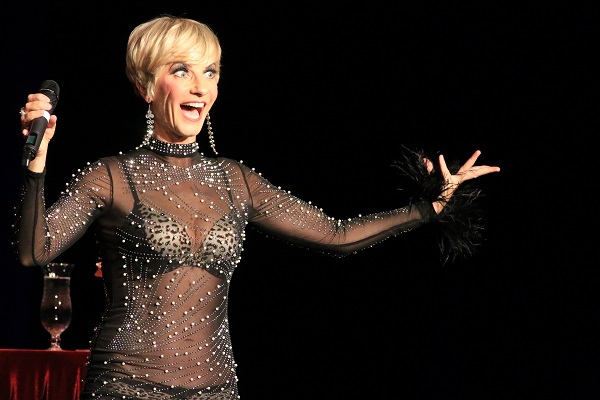 Credit: Harald Kirsch
Adrienne Haan has announced that as part of her upcoming season, in addition to shows and concerts in New York City, Atlanta, Houston and South Africa, she will also perform in Europe, specifically in Luxembourg and Germany.
Her last summer concert will be a performance for Ukrainian National Day on Thursday 24 August 2023 at the Ukrainian Institute in New York City where she will be singing in Ukrainian as well as the Star Spangled Banner.
The premiere of her new show "Timeless Songs from the Silver Screen" with music by famous film composers and songs such as Smile, Hooray for Hollywood, Eternally, As time goes by, Goldfinger, Diamonds are a girl's best friend, I feel pretty, 42nd Street, Singing in the rain and many more will celebrate its world premiere at the Triad in New York City on 9 September with a follow-up performance on 12 September.
She will then kick off her Euro tour with her show "New York, New York" moderated in French at the Purple Lounge at Casino 2000 in Mondorf-les-Bains in Luxembourg on 5 October 2023 at 20:00 (doors open at 19:00). The programme for the evening will include songs such as New York, New York, My Way, Cabaret, Strangers in the Night and many more.
After her successful premiere of "New York, New York" with her four-piece band at the Wiltz festival earlier this year, Adrienne is looking forward to returning to the intimate setting of the beautiful Purple Lounge.
The Luxembourgish-German singer, who has lived in New York City for 26 years, is taking the audience on an emotional musical journey through the Big Apple: Accompanied by her pianist Lars Duppler, Adrienne presents US classics from musicals as well as the Great American Songbook. This explosive tour-de-force features songs originally sung by Frank Sinatra, Ella Fitzgerald, Liza Minelli, Sarah Vaughan, Bing Crosby and others. Adrienne continues their legacy with her enormous stage presence and strong singing voice. This show, which will be moderated in French, won the Bistro Award in New York in 2023 in the category "best solo show".
For more information, see www.adriennehaan.com
Tickets €20 from https://casino2000.lu/en/events/new-york-new-york-adrienne-haan/