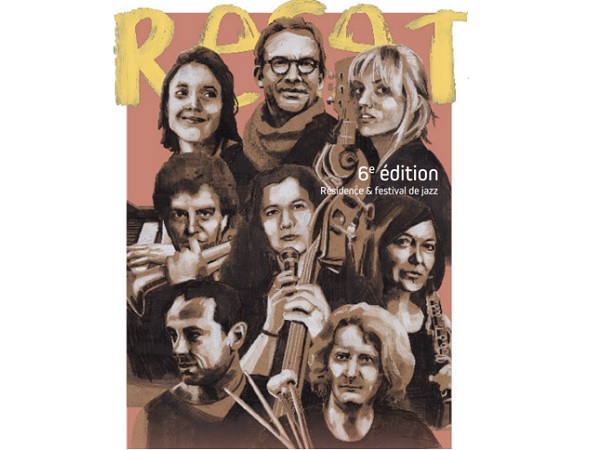 The Abbaye de Neumunster in Luxembourg-Grund will host the RESET 2023 Jazz festival, the 6th in the series, from Monday 23 to Saturday 28 January 2023.
The venue describes this as an unmissable event for music lovers at the start of the year, where the festival will once again see composer and vibraphonist Pascal Schumacher take on the role of musical curator to imagine an even more ambitious programme, bringing together rising stars and sure values. Jazz from Belgium, France, Germany, Italy, Turkey, Portugal and Russia, accompanied for this 6th edition by Luxembourg guitarist Greg Lamy.
The principle is based on eight artists being invited to meet in residence for several days: four men and four women, each playing a different instrument, will present the results of their work during three exceptional evenings.
The artists include:
- Greg LAMY (LUX, guitar)
- Olga AMELCHENKO (RU, saxophone)
- Luca AQUINO (IT, trumpet)
- Nelson CASCAIS (PT, double bass)
- Jens DÜPPE (DE, percussion)
- Christine ROCH (FR, clarinet)
- Cansu TANRIKULU (TR, singer)
- Margaux VRANKEN (BE, piano)
The three evenings will take place as follows:
- Thu 26 Jan @ 19:30 @ outdoors (19:30 @ neimënster; 20:30 @ Melusina; 21:30 @ luca; free-of-charge)
- Fri 27 Jan @ 20:00 @ Cloisters ((tickets €22 / 2-day pass for €30)
- Sat 28 Jan @ 20:00 @ Salle Robert Krieps (tickets €22 / 2-day pass for €30)
Tickets available from www.neimenster.lu