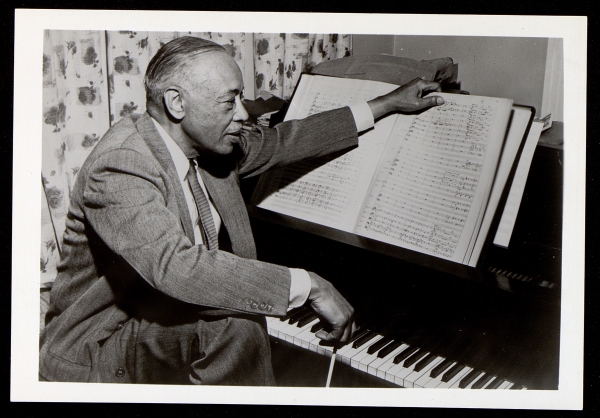 Credit: (c) Miriam Matthews Photograph Collection
On Saturday 5 November 2022 at 20:00, the Mierscher Kulturhaus in Mersch (53 Rue G.-D. Charlotte L-7520 Mersch) will host a concert paying tribute to William Grant Still.
William Grant Still is little known on the European continent, although he is considered one of the most successful African American composers of the 20th century. The composer, who comes from the southern United States, wrote over 200 works, including many chamber music pieces, which are the focus of this concert. William Grant Still's extraordinary compositional style is characterised by the fusion of traditional classical music with Afro-American music, such as African-American spirituals or blues and with traditional African music. Last but not least, these influences stem from the experiences he gained in New York City in jazz and popular music, as well as from studying with Edgar Varèse, an avant-garde composer of classical music.
Six young Luxembourg musicians, namely, Dina Nimax, Christophe Mirkes, Anne-Catherine Feltgen, Renata Van Der Vyver, Tom Feltgen and Valeria Cacopardo, have decided to bring the rarely performed pieces to life through a varied programme of three chamber music works and a solo for harp.
Tickets cost €26 (€13 for student or €1.50 with a Kulturpass) and can be reserved via tel.: (+352) 47 08 95 1 or online at luxembourgticket.lu.