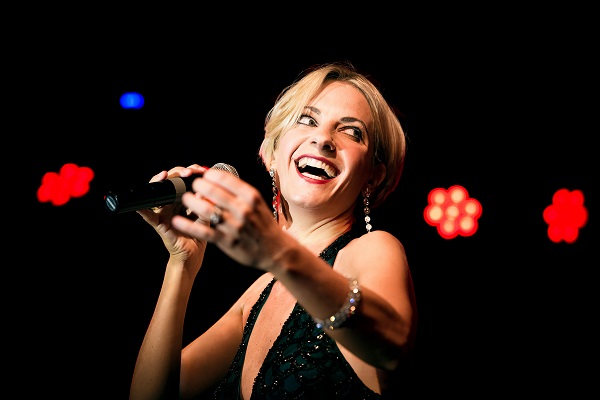 Credit: Adrienne Haan
German-Luxembourgish concert and cabaret star Adrienne Haan has announced her premiere at Philharmonie Luxembourg, scheduled to take place on Wednesday 16 June 2021.
Adrienne Haan, a citizen of both Germany and Luxembourg and permanent resident of the United States, will be performing "Till The End of Time", accompanied by her long-time pianist Benjamin Schaefer. This jazz and swing soirée is her personal tribute to The Great American Songbook.
With "Till The End of Time", Ms Haan takes her audience on an emotionally charged musical journey, continuing the legacy of stars like Ella Fitzgerald, Sarah Vaughan, Frank Sinatra, Bing Crosby and many more. The show won the Bistro Award for "Best Live Entertainment" in New York City where the artist resides.
Due to the limited amount of people allowed in the Philharmonie concert hall, there will be two of the same performances on the same day: the first at 18:00, the second at 20:00.
Tickets cost €25 (€15 for under-27s) and will go on sale on 7 May 2021. Tickets for the show at 18:00 are available here. Tickets for the show at 20:00 are available here.