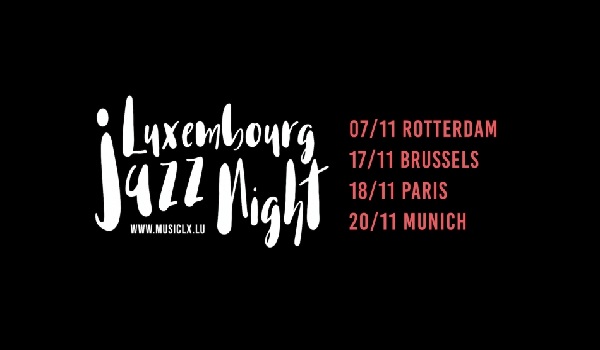 The Luxembourg export office, music:LX, has announced that local artists Dock In Absolute and Pol Belardi's Force will be performing at the Luxembourg Jazz Night in Rotterdam, Paris, Brussels and Munich this month.
Luxembourgish Jazz artist Michel Reis will be joining Dock In Absolute and Pol Belardi's Force for the event in Brussels and Munich. 2019 has been a busy year for these three local bands/artists, all of whom have released a new record.
Luxembourg Jazz Night is a music showcase event organized by music:LX in order to show various European cities Luxembourg's most talented jazz artists. The event offers these artists an opportunity to create or expand their own networks by meeting music professionals from across the industry.
For further details of these shows, visit http://musiclx.lu/news/368_europe-luxembourg-jazz-night-will-take-place-in-four-cities.