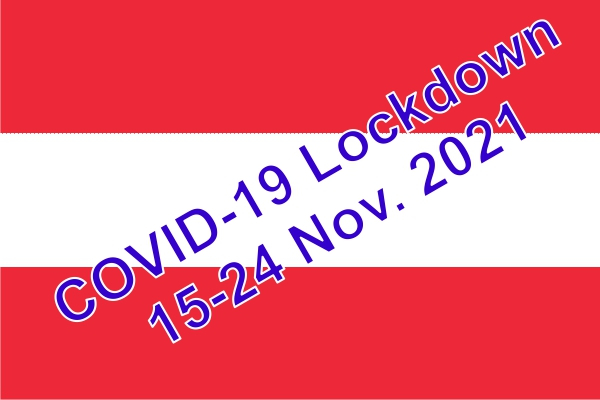 Credit: Chronicle.lu / Kangkan Halder
The Austrian National Council has approved a lockdown for people who are not vaccinated against COVID-19 from Monday 15 November 2021.
More specifically, the lockdown, which is initially limited to ten days, applies to people who neither have a valid vaccination certificate nor can prove that they have overcome a coronavirus infection in the last 180 days.
Exceptions apply for necessary errands, work and training or for physical and mental relaxation. It is still possible to go to the doctor and other health services or to get a vaccination. The "satisfaction of basic religious needs" is also possible.
The exit restrictions for unvaccinated people are intended to "prevent a collapse in medical care", as the draft ordinance says. Austria is currently at the threshold of 600 intensive care beds occupied by COVID-19 patients, the Minister of Health justified the impending nationwide lockdown.
Children under the age of twelve, pregnant women and those who cannot be vaccinated for health reasons do not have to provide proof of 2G. For children between the ages of twelve and fifteen, the so-called ninja pass from school is equivalent to a 2G certificate.
Austria reached 73.7% fully vaccinated population of age 18 years or older as of 12 November 2021 and is currently undergoing a fourth wave of COVID-19 infections, with the latest 14-day notification rate (period 30 October - 13 November 2021) of newly reported COVID-19 cases per 100,000 population crossing the 1,000 mark.