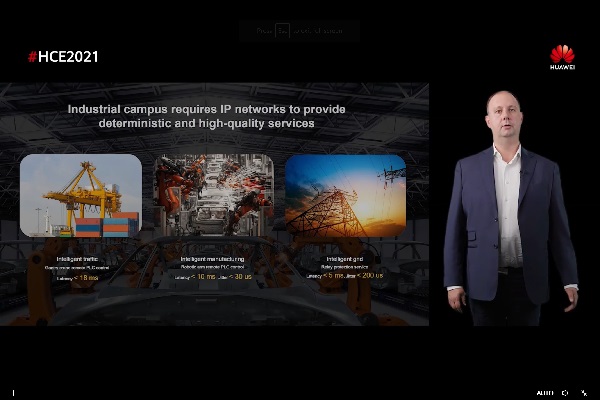 Christophe Batiard, Western Europe CTO Data Centre Network Huawei; Credit: Huawei
The 6th edition of the Huawei Eco-Connect Europe (HCE) conference took place online on Thursday 28 and Friday 29 October 2021.
The theme of this year's event was "Digital and Green Transition to Value", with speakers delving deep into the application of technologies that may help Huawei customers and partners navigate the coming changes, share experience and work together to create new value.
Topics discussed during this conference, such as digital infrastructures and green topics, are high on the European Union's and particularly Luxembourg's agenda.
The HCE was also the occasion for Huawei to announce a range of new solutions, such as Wi-Fi 6E and the industry's first deterministic IP network.