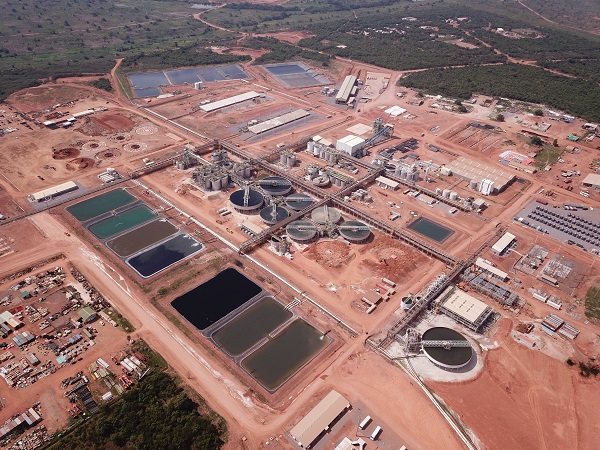 Metalkol RTR; Credit: ERG
The Eurasian Resources Group (ERG), a leading diversified natural resources group headquartered in Luxembourg, has announced the release of Metalkol RTR's inaugural performance report as part of the Clean Cobalt Framework, an innovative initiative launched at the Metalkol RTR operation in the Democratic Republic of Congo in 2018.
The Clean Cobalt Framework, which aims to both implement and exceed the globally recognised supply chain guidance of the OECD, forms part of the ERG's efforts to ensure sustainable cobalt production and comprises the following seven goals: compliance with the OECD Due Diligence Guidance for Responsible Supply Chains of Minerals; cobalt that does not involve child labour; traceable cobalt; cobalt that does not come from artisanal and small-scale mining; restoring the environment; collaboration to support sustainable community development; move industry towards more sustainable cobalt value chains.
In the spirit of responsible cobalt production, transparency and impact, Metalkol RTR has fulfilled its pledge that it would report its performance annually as well as seeking third-party validation.
Commenting on the Performance Report, which was assured by independent auditors, PwC, Benedikt Sobotka, CEO of the ERG, said: "This represents a significant, positive development for Metalkol RTR as it continues to develop and perform according to the highest international standards. It is critical to us and our supply chain that we can assure the responsible production of cobalt for battery technologies and at the same time work with partners to create sustainable impacts locally"-
The Performance Report is available online at https://eurasianresources.lu/uploads/1/files/Metalkol%20Performance%20report.pdf.