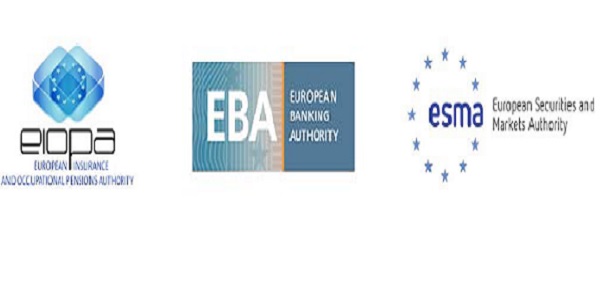 European Supervisory Authorities; Credit: European Union
Luxembourg has welcomed the European Parliament's adoption, on 16 April 2019, of the text of the reform of the European Supervisory Authorities (ESAs).
Under this law, the approval of prospectuses, delegation arrangements and direct supervision of investment funds will continue to be the responsibility of the national supervisory authorities.
Luxembourg has shown support for this solution, which it believes to fully respect the principle of subsidiarity and to confirm the current practice, which has proven its worth and contributed to the competitiveness of the European Union at the international level.
The text also reinforces the coordination between the European Supervisory Authorities (the European Banking Authority (EBA); the European Securities and Markets Authority (ESMA); the European Insurance and Occupational Pensions Authority (EIOPA)) and the national authorities through the institutionalisation of the coordination groups and reinforces the governance of the European Supervisory Authorities.
Pierre Gramegna, Finance Minister, commented: "I am pleased that the text adopted by the Parliament takes full account of the comments made by the Member States, including Luxembourg. [...] The compromise thus found punctually reinforces the European Supervisory Authorities, while maintaining the powers of the national authorities, whose expertise, responsiveness and efficiency have been recognised."