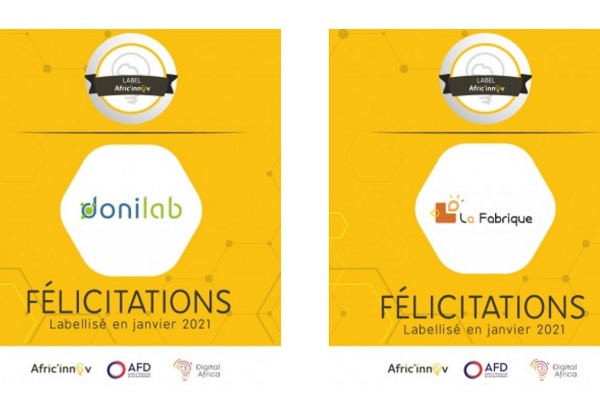 Credit: ADA
Luxembourg non-profit organisation ADA – Appui au Développement Autonome has announced that two of the incubators it supports have obtained the Afric'innov Label.
This label is a guarantee of the quality of support services, the professionalism of the teams, the quality of the projects coming out of incubation and the credibility of the support structures for labelled entrepreneurship in general. It is also a real tool to help decision-making and identifying partners.
On 14 January 2021, five structures supporting innovative entrepreneurship were awarded this prestigious quality benchmark, including two incubators supported by ADA's "Young Entrepreneurs Sustainable (YES) Funding Initiative":
- Donilab (Mali), an innovative Bamako-based business incubator that covers activity sectors with high innovation potential such as ICT, health or social innovation;
- La Fabrique (Burkina Faso), an incubator entirely dedicated to supporting social enterprises, created in 2015.
The other three recipients of the label were:
- The Startup Factory (Morocco), a Casablanca-based accelerator whose mission is to foster innovation on the continent, by accompanying startups and large groups around future projects;
- Etrilabs (Benin), an incubator and innovation ecosystem that has been working to promote a culture of entrepreneurship rooted in innovation, creativity and sharing since 2009;
- CIPMEN (Niger), a Nigerien incubator dedicated since 2014 to the development of innovative and sustainable entrepreneurship in the ICT, renewable energy and environment sectors, as well as agribusiness.
The Afric'innov label was launched in summer 2020 with the support of the French Development Agency.