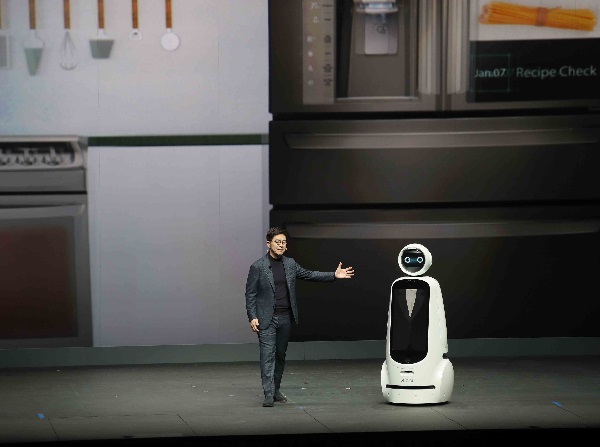 LG President and CTO Dr. I.P. Park delivers a keynote address at CES 2019; Credit: CES
Luxfactory has announced the official launch of the Luxembourg National Pavilion for the next Consumer Electronics Show (CES), taking place from 7 to 10 January 2020 in Las Vegas, USA.
For Luxembourg's third year at the CES, the world's largest innovation fair, Luxfactory, an enterprise and start-up accelerator, has secured a 100m2 spot for the 20 best start-ups of the country (selected by Luxfactory and its sponsors) within the Luxembourg Village - compared to the 16 selected last year.
The CES is the world's biggest High-Tech gathering and meeting place and the point of convergence of every start-up, enterprise and investor related to technology. The most innovative projects are presented there.
In January 2019, Eureka Park, where the event is held, welcomed more than 1,200 startups as well as over 2,000 private investors from the world of venture capital and private equity. The event welcomed a total of 182,000 visitors and more than 6,200 media personnel from all over the world.
For its part, the Luxembourg pavilion has grown consistently, from presenting eight start-ups in 2018 to 16 in 2019 and now, in its third year, 20 of the country's best start-ups will have the opportunity to showcase their ideas.
Last year, Luxembourgish startups LuxAI and Koosmik made their mark; the former won the "Best Tech for a Better World" award whilst the latter won the Village's "Jury's Choice" award.
Young and interested tech companies looking to represent Luxembourg in Las Vegas next year are invited to apply on luxfactory.com. The package includes entry to the CES, access to MyGlobal Village events, access to the events in the Francophone Village, access to cluster events for one year and a guided tour of an area of their choice, all for a value of €990.