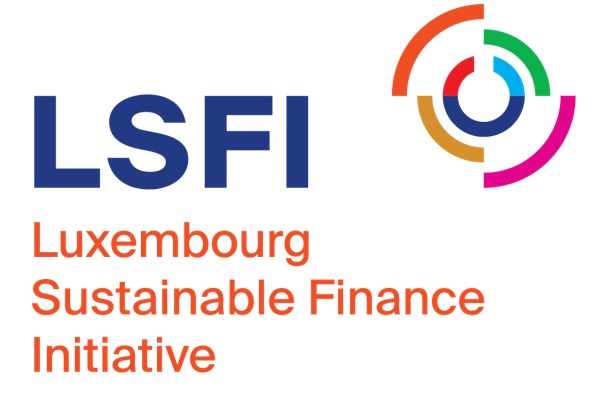 On Friday 17 December 2021, the Luxembourg Sustainable Finance Initiative (LSFI), a non-profit association that designs and implements the Sustainable Finance Strategy for the Luxembourg financial centre, has launched a new section of its website directed at financial professionals who seek to transition towards sustainability.
The new section, "Take Action" (https://lsfi.lu/initiatives-frameworks-and-principles-overview/), gives practical tools to better understand and navigate sustainable finance. These pages will ultimately address not only financial professionals, but also private investors and savers who would like to act for more sustainability.
This first section launched today is directed to financial professionals and provides a comprehensive selection of sustainability-related instruments: Initiatives, Frameworks, Standards and Tools. The newly launched pages contain an overview of these instruments' use, their mission, why and when joining, and a comprehensive list of each of them.
An introduction to these instruments
Initiatives, Frameworks, Standards and Tools are different instruments available for asset managers, asset owners, financial institutions, and other financial actors to support them on their journey towards increased sustainability. These instruments have been flourishing around the world in the past years and can have very different goals and coverage. For instance, some of them can provide collaborative support and guidance to facilitate the integration of ESG criteria across an organization and its investment process. Others will help measure and report using science-based data.
The LSFI Take Action pages provide a detailed overview of different Initiatives, Frameworks, Standards and Tools available and help financial players find out which one would adapt better to pursue their sustainability objectives.
A unique tool for financial professionals
"Sustainable finance is a means to push the financial flows towards more sustainable technologies and businesses. However, it is a new, fast-evolving, and complex topic. It raises many questions: which strategy to use, which initiative to follow, how to embed Environmental, Social and Governance (ESG) criteria in investment decisions, how to measure the impact of financial decisions, what supporting instruments to choose, etc.? We are aiming to help unravel some of these difficulties by providing useful information" stated Claire de Boursetty, LSFI General Manager
Developed by the LSFI and accessible to all, Take Action ambitions to be a unique tool within the market which will fill an existing gap: there is no other similar toolkit which covers these concepts comprehensively while gathering an extensive list of available instruments and their use.
The development of these Take Action pages is part of LSFI's mission to "unlock the potential" of the Luxembourg financial center, as it helps build a knowledgeable financial community.
The LSFI plans to gradually enrich its Take Action pages with more and more useful content for both financial professionals and private investors. So, stay tuned for the next updates!
Take Action, an overview
This release is the first one of a series of pages that the LSFI will develop within the next months. In line with LSFI's Action Plan, other sections will cover: sustainable finance trainings targeting financial professionals, as well as dedicated pages for private investors and savers (covering e.g., sustainable finance basic concepts, guidance on how to choose sustainable finance products).