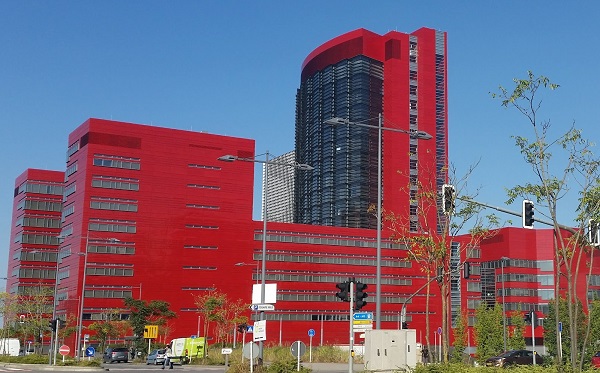 RBC, Esch-Belval; Credit: Jazmin Campbell
The LCGB-SESF, OGBL (finance sector) and ALEBA trade unions have confirmed that RBC Investor & Treasury Services (ITS) plans to cut a further 243 jobs in Luxembourg.
RBC ITS announced its third social plan since the full takeover of the company, which currently employs 1,100 people, by the Royal Bank of Canada in 2012. In 2013, a first social plan impacted 210 jobs, a second social plan signed in 2019 concerned a further 201 posts - the second plan is still ongoing. The unions recalled that an extension of this second social plan was signed just six weeks ago and is valid until 30 April 2021.
The company's decision to start negotiations now on a third social plan has left the unions concerned over the future of RBC in Luxembourg. The unions in question noted that the motives behind this new restructuring plan were similar to those of 2013 and 2019, i.e. unrelated to COVID-19 but simply aimed at reducing costs.
The unions also recalled that the bank decided, at the end of November 2020, on new cost reduction measures in Europe, including job losses mainly in Luxembourg.
The LCGB-SESF, OGBL and ALEBA unions confirmed they would take all necessary measures to guarantee job retention and to defend the interests of RBC employees in the context of the forthcoming negotiations.