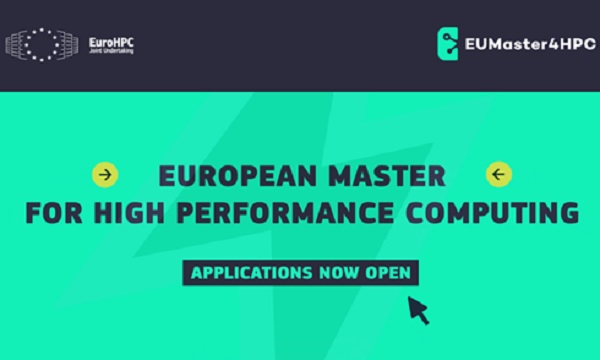 The European Commission has launched a call for applications for the "EUMaster4HPC", the first pan-European Master programme in High Performance Computing (HPC), soon to be offered at several European universities including the University of Luxembourg.
Applications are open until 28 February 2023, with the course starting this autumn.
EUMaster4HPC is designed to provide students with unique qualifications and career prospects in the rapidly expanding field of HPC, as well as an opportunity to live and study in different European cities.
The course will be delivered at eight different European universities in Luxembourg, Spain, Italy, Germany, France, Bulgaria, Switzerland and Sweden. Students choose one of the eight awarding universities to start with the programme and will relocate for the second year to another university according to their specialisation.
This unique master programme brings together major European players in HPC education, as well as the European Technology Platform for HPC (ETP4HPC), the leading European industry association of global leaders in HPC. The programme is expected to provide students with a broad range of valuable competences and skills in HPC and HPC-related technologies sought after by employers at the European and international level. These include declarative and methodological knowledge in mathematical modelling and algorithms, specialised, up-to-date procedural, declarative and methodological knowledge in statistics, parallel programming and parallel architecture, and applied and research skills in artificial intelligence (AI), high performance data analytics, computational-linear algebra, statistics and optimisation and scientific computing, among others. Students will also receive support from the European High Performance Computing Joint Undertaking (EuroHPC JU), for example through networking events.
In addition, EUMaster4HPC students will be able to avail themselves of a broad network of different stakeholders across Europe involving universities, research centres, supercomputing centres, private organisations, industry experts, centres of excellence (CoEs) and HPC-related entities.
Anyone with an interest in computer science or in solving engineering and scientific problems by using supercomputers can apply for EUMaster4HPC through this online application form. The call for applications is ongoing in consecutive application periods.