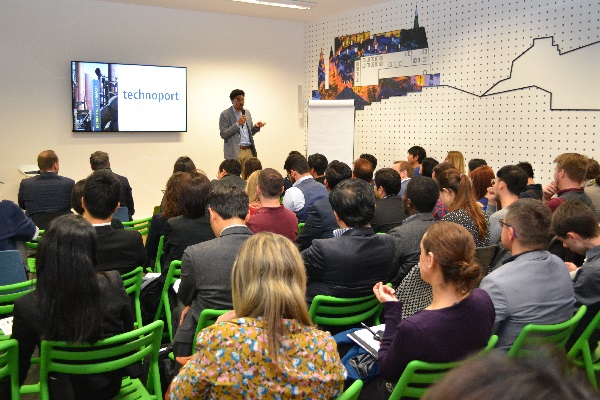 Credit: MECO
On the initiative of the Ministry of the Economy, 33 startups from around the world will participate in "ICT Spring Europe", organised on 21 and 22 May 2019 at the premises of the European Convention Centre in Luxembourg-Kirchberg.
In order to present the favourable environment in which young innovative companies operate in Luxembourg, the Ministry of the Economy invited 33 international startups to the Grand Duchy. These companies have been selected by the network of eight Luxembourg Trade and Investment Offices (LTIO), which are established in the United States, South Korea, Japan, China, Japan, Israel, the United Arab Emirates and Taiwan. The LTIO's mission is, among other things, to promote the economic development of the Grand Duchy throughout the world.
From more than ten different countries outside the EU, the 33 startups belong to the sectors of ICT, finance, healthcare, mobility, artificial intelligence and cybersecurity. As part of another event organised on 20 May 2019 by the Ministry of the Economy in the House of Start-ups in Luxembourg, the managers of these companies were able to get acquainted with the many schemes of state financial aid to which these companies can claim and benefit the Grand Duchy, as well as with the various actors of the national ecosystem, including research centres and more than 20 public or private incubators with their support programmes.
At the ICT Spring Europe, the 33 startups will have the opportunity to present themselves to an informed public and to obtain a concrete overview of the advantages that the Grand Duchy offers to young innovative companies that wish to use Luxembourg as a laboratory to test their products and services and to serve the European market.