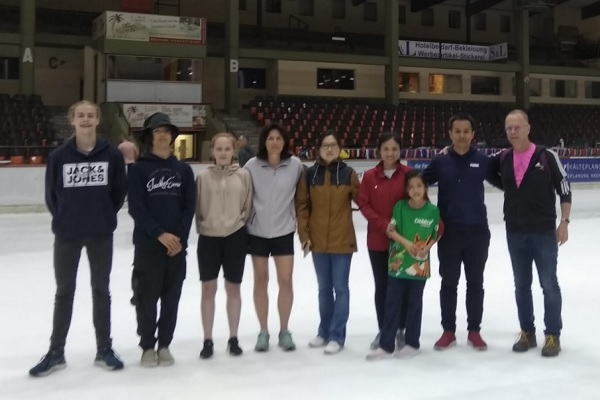 Credit: Shorttrack Luxembourg / ULPV
Shorttrack Luxembourg has announced that it is organising the first Luxembourg Speed Camp (LSC) with international participants from Friday 9 to Sunday 11 September 2022.
30 athletes, including seven from Luxembourg, will take part in this short-track speed skating event. On Sunday, there will be a time attack and a competition simulation starting around 15:15.
In addition, Shorttrack Luxembourg announced the arrival of its new coach, Kiril Pandov, who previously served as the national coach of the Bulgarian short track speed skating team. He was also the head coach of the Slovakian and Lithuanian shorttrack teams and the assistant coach of the Italian national team.
The season will start for advanced skaters on Wednesday 14 September and for beginners on Sunday 18 September 2022.
Further details are available on the website: www.shorttrack.lu or via email: ulpv@shorttrack.lu.